10bbl beer brewing equipment ready for delivery to Mexico
---
10bbl beer brewing equipment ready for delivery to Mexico

One more set of 10bbl beer brewing equipment finished production and ready for delivery after testing. The 4 vessel 10 bbl beer equipment was special customized for one of our customer in Mexico.

The four vessel brewhouse structure make it more flexible for both of infusion mashing and decoction mashing, as well as for brewing multi batches per day. The square brewhouse structure was special customized according to customer's building on site.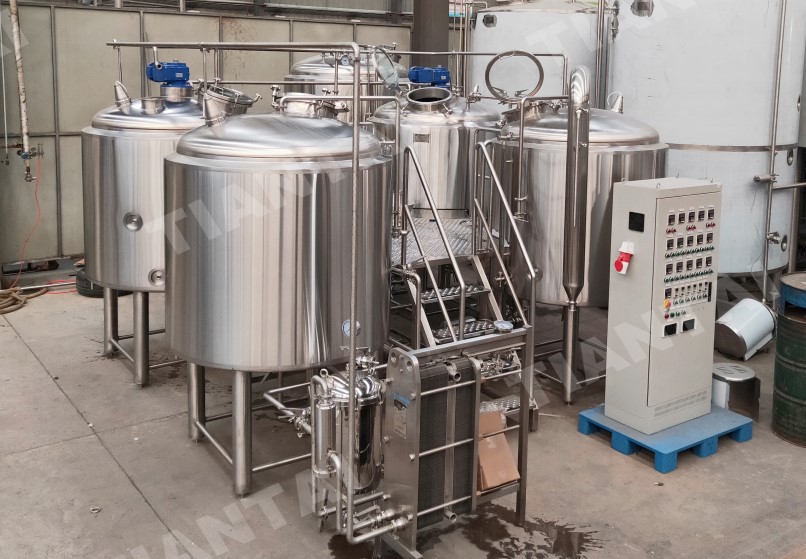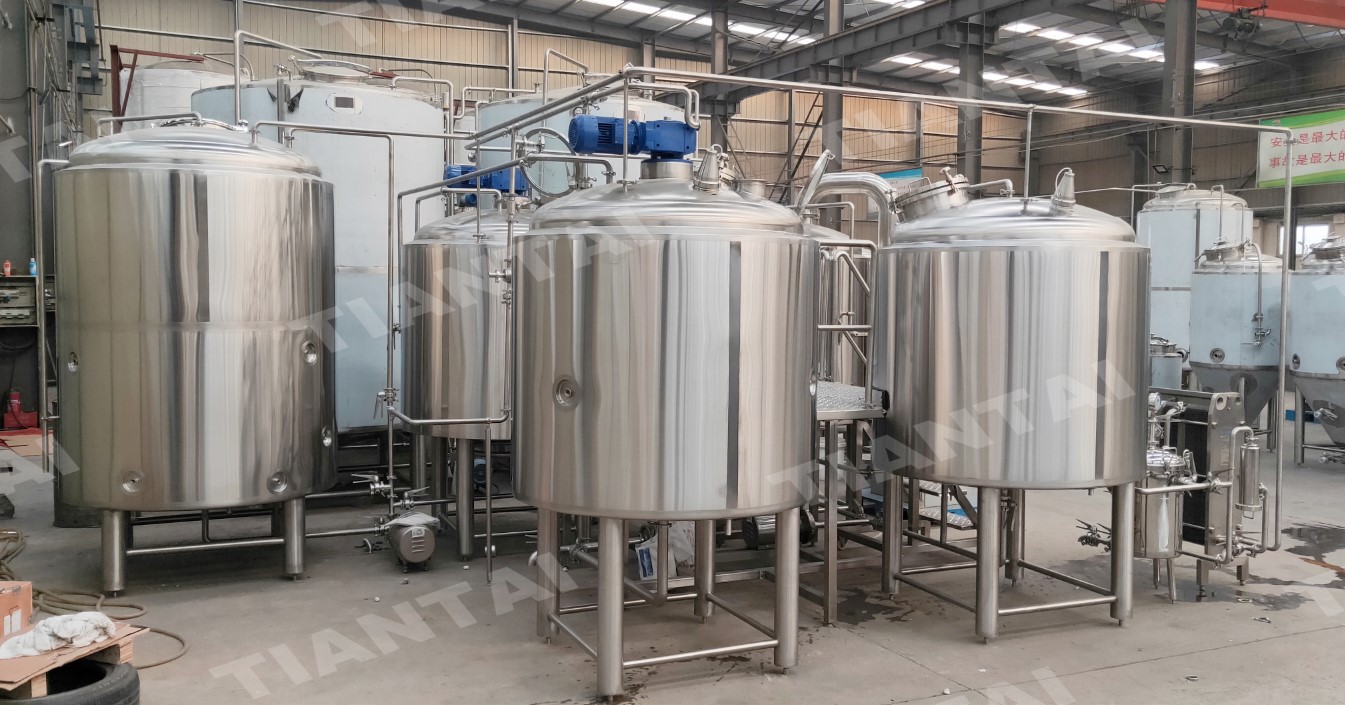 * The four vessel brewhouse: Mash tun + lauter tun + brew kettle +whirlpool tun + HLT;
* With VFD agitator inside of separated mash tun;
* With VFD grain rake inside of separated lauter tun;
* With flowmeter on hot water supply piping for testing how much brewing water;
* With stainless steel heat exchanger;
* With stainless steel hopback for adding hop aroma into wort;
* With multihole platform that is more skidproof;
* With glass manhole and tank light on top;

The whole beer brewery equipment would be packed and shipped to Mexico soon in next week. We will keep sharing the fresh delivery pictures.

Cheers everyone!

Laura
Sales Manager
trade@cnbrewery.com
Shandong Tiantai Beer Equipment Co., Ltd

---
---
---
For professional brewery solution and exactly quotation, please feel free to send inquiry below.