1200L Four Vessel Micro Brewing Equipment Installed in Mexico
---
1200L Four Vessel Micro Brewing Equipment Installed in Mexico

We all know that Corona beer in Mexico is one of the best-selling beers in the world. Actually the craft beer market there is also keep developing in recent years. More and more craft beer breweries opened on site. And recently, we have one more sets of 10bbl micro brewing equipment being installed in Mexico.

Our engineer flied to Mexico and helped the installation on site. Let us review some fresh beer equipment pictures as below together:

(1). The 4 vessel brewhouse unit finished installation on site
The brewhouse based on: Mash tun + Lauter tun + Kettle + Whirlpool tun + HLT.
There is Flexible auger on site for helping transporting milled malt from floor into mash tun instead of labor.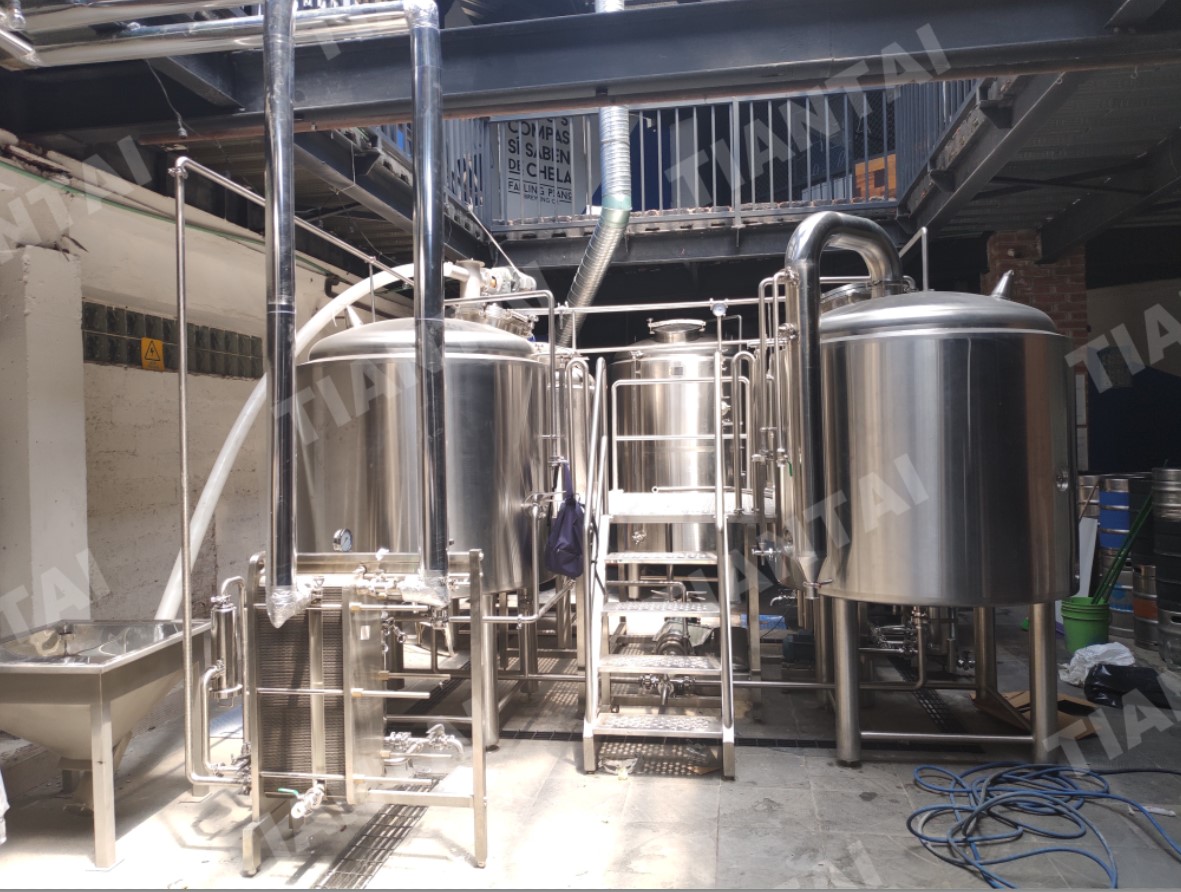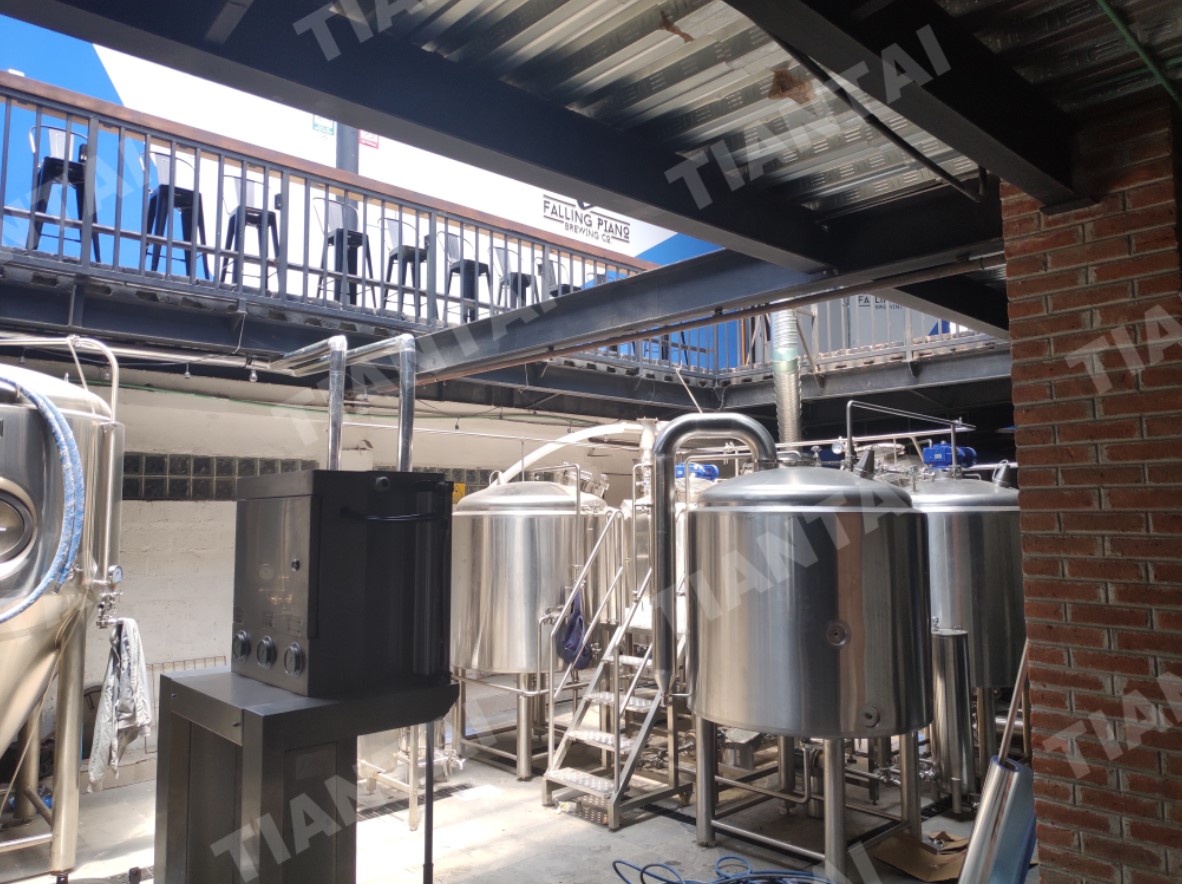 (2). The jacketed fermenters finished installation on site
You may noted that insulation being installed outside of the glycol piping.
There will be one shiny layer covered outside of the insulation foam.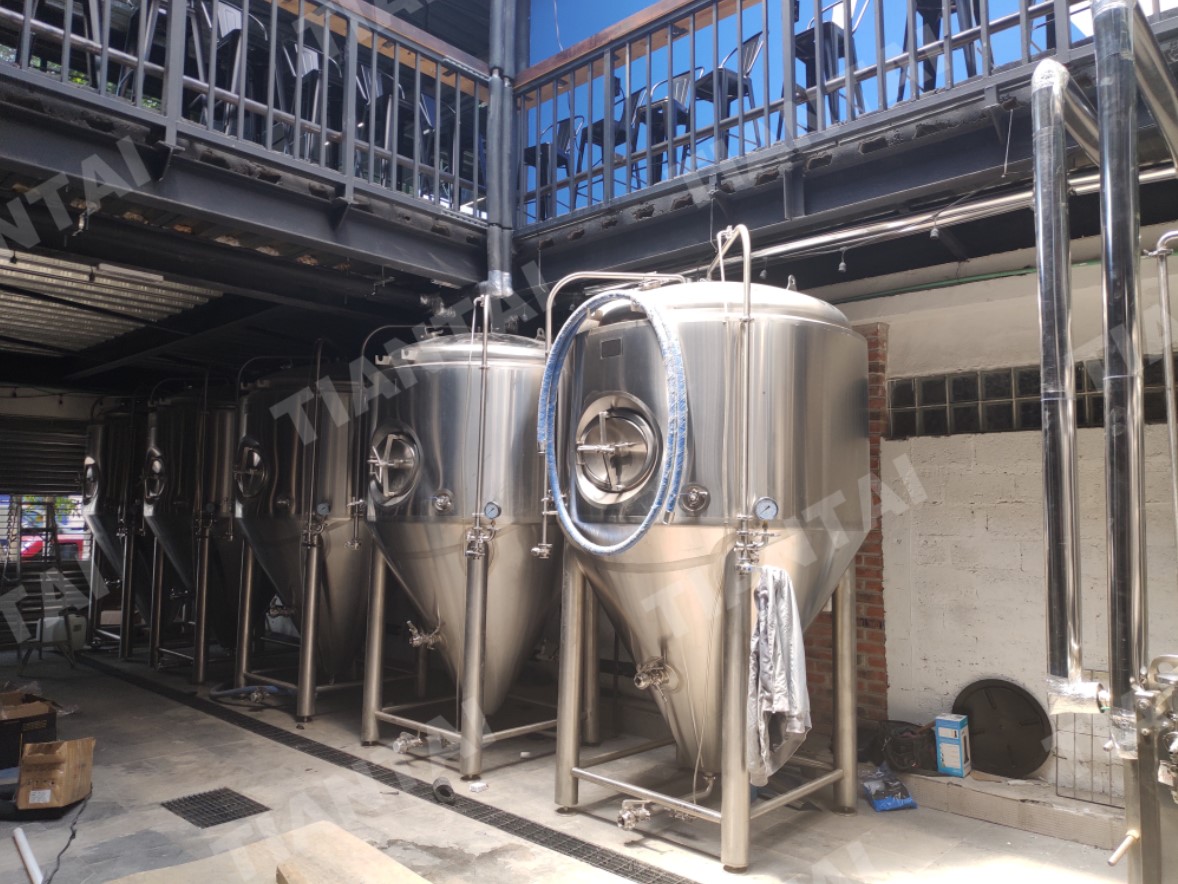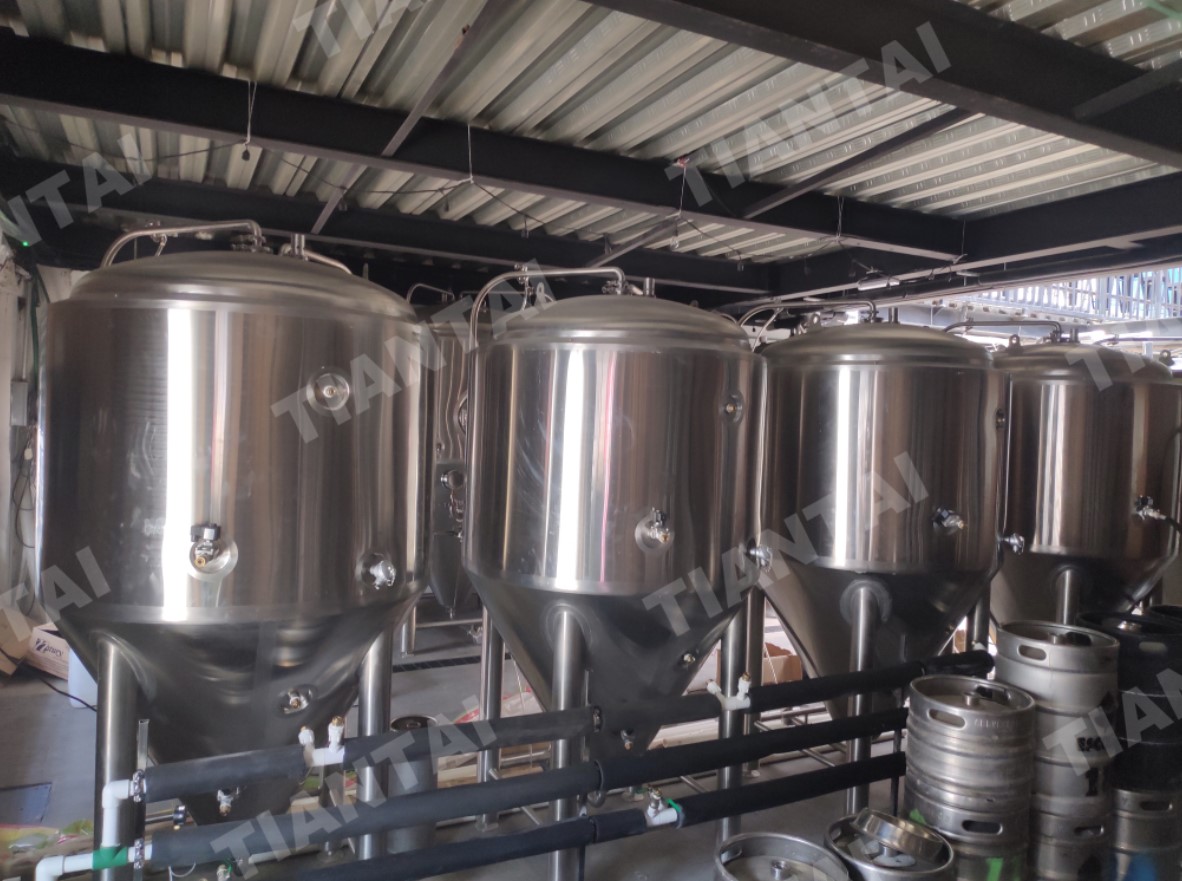 Now this micro beer brewing equipment is under testing running now, let us look forward the first brew on site!

If you also have plan to establish your own brewery or brew your own beer brand, please do not hesitate to contact us, we will do our best to support you.

Cheers
Laura
Sales Manager
trade@cnbrewery.com
Shandong Tiantai Beer Equipment Co., Ltd


---
---
---
For professional brewery solution and exactly quotation, please feel free to send inquiry below.