How to avoid foam overflow in brew kettle
---
How to avoid foam overflow in brew kettle

Based on traditional internal calandria, there might be some foam produced and overflowed during boiling. It would cause not only beer loss but also accident. This problem results from incorrect operation.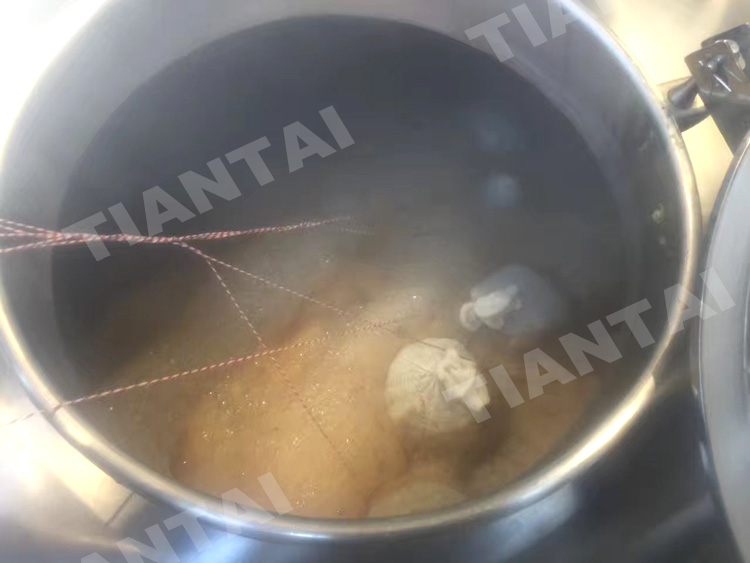 After lautering, the wort temperature is usually 75-78℃. When the wort is pumped to brew kettle, the temperature is decreasing gradually. Therefore, let the steam go into calandria once the wort level exceeds internal calandria. The steam pressure at beginning had better be less than 0.05MPa to guarantee the wort temperature stays around 80℃. In this case, the enzyme remaining still works. With lautering and sparging going, we can increase the steam pressure as well. When the sparging is nearly finished, the steam pressure should be rise to 0.08-0.10MPa. Accordingly, the wort temperature is increased to around 90℃. Sometimes, the brewmaster would increase steam pressure to 0.15-0.20MPa incorrectly. If so, the wort would be boiled in advance although the wort lautering has been not finished yet, then the protein starts to clot and amount of foam is formed rapidly on the wort surface. At this moment, the foam would overflow intensely if the brewmaster does not deal with in time. It is very dangerous. So, when this problem happens, please keep your head and close the steam valve immediately or use high pressure city water to spray the foam.

In order to avoid foam overflow, you can add a few of hops during boiling at beginning, around 5-15% of total amount, or you can spray a certain cold water evenly. At the same time, strictly keep the steam pressure around 0.08Mpa.

Edited by Vicky
Sales manager in Tiantai Beer Equipment Company
Email: tank@cnbrewery.com
---
---
---
For professional brewery solution and exactly quotation, please feel free to send inquiry below.