How to control beer sterilization operating well?
---
How to control beer sterilization operating well?

To control beer sterilization operating well, there mainly have some aspects as follows:
1.Notice the influence factors of heat transfer speed of package vessel and beer itself heat transfer speed, considering the reliability of sterilization, the sterilization unit should control at 20 - 30PU for glass vessel, 10 - 15PU for mental vessel will get sterilization effect. The control for sterilization time include 3 stages: up to 60 - 62℃ by step and keep from 4℃, then cooling down to 30 - 35℃ by step from around 60℃. It takes 60 - 75min in total. 10 - 15min for beer filling.

2.Control heat water temperature slight higher 2 - 3℃ than beer sterilization temperature and avoid partial overheat, the water temperature in sterilization area control at 62℃±1℃, beer bottles stay 25 -30min in sterilization area.

3.The beer heat should increase by step, which means filling temperature 4℃ increase to 60℃ should separate as 4℃ to 30 - 35℃, then 50 - 55℃, then keep sterilization at 60℃. It must keep 3 areas: heating、sterilization、cooling relatively stable, the float of temperature changes can not over 5℃ at heating or cooling area, 2℃ at sterilization area.

4.The beer cooling also should keep cooling by step, or it is easy result in bottles burst, while the cooling speed can faster than heating speed to avoid excessive oxidation .

Edited by Derrick
Sales Manager in Tiantai Company
Email: brewery@cnbrewery.com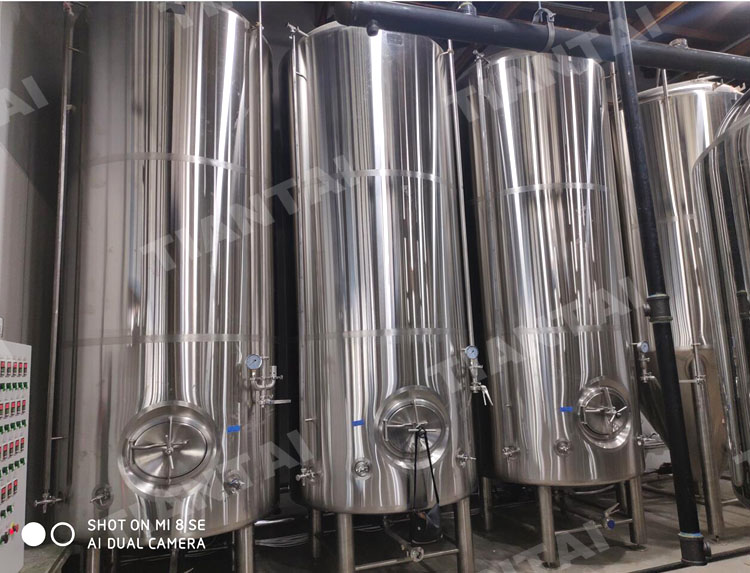 ---
---
---
For professional brewery solution and exactly quotation, please feel free to send inquiry below.