What is the reason for Beer with insufficient aroma?
---
What is the reason for Beer with insufficient aroma?

1.The hops quality and type is not good,or that there is not suitable storage conditions.If the hops storage time is too long ,the hops quality will go down and its aroma will flow out and lose.Adding the suppliers maybe not have the suitable storage conditions,so these cause the hops don't have the enough aroma.

2.The hops adding type:
1)The adding type should fit with the hops quality,for the last time to add the hops,it is mostly aroma hops.

2)Adding hops time,the most important time to add the hops is the last time.If adding the hops too earlier,most aroma will go out.however,if adding the hops too late,it will make the hops touch the wort time very less.So that the dissolved effect is not good.

3)The hops quality,even if it add much more hops,but its quality is not good at the last time.But its effective compounds is too low to satisfy the beer aroma request.

3.Milling the hops process,it lose the hops aroma.Because it is not going under the low temperature,it makes the hops oil volatile or oxidative during the high temperature.

4.Not the good quality aroma hops.

Edited by Alisa
Email:brewhouse@cnbrewery.com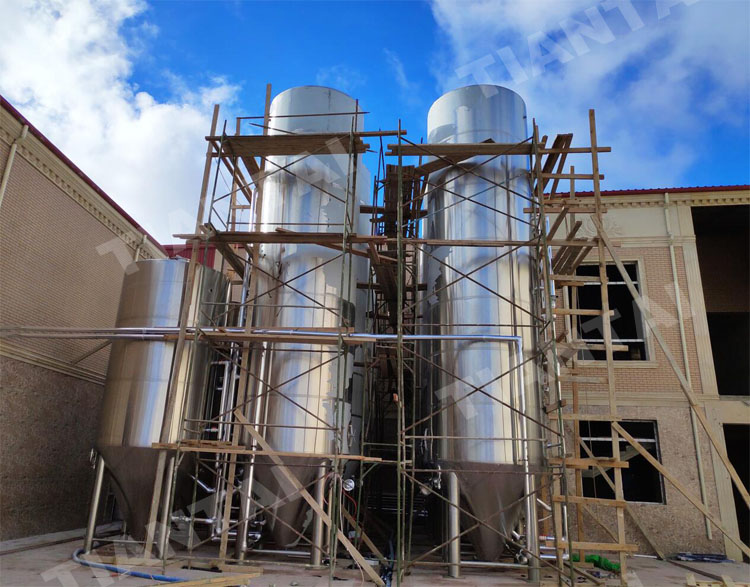 ---
---
---
For professional brewery solution and exactly quotation, please feel free to send inquiry below.