Which kind of boiler should I use for microbrewery?
---
Which kind of boiler should I use for microbrewery?

As you know, steam heating is good for producing better quality beer. Many of brew masters prefer to choose steam heating method for their brewery. But it need extra steam boiler. According to the fuel consumption difference, there basically have electric steam boiler; gas (natural gas or LPG) steam boiler, or biomass steam boiler. Then which kind of steam boiler should I use?

About the Biomass steam boiler, it is the most traditional type, compared with gas or electric steam boiler, the lifetime of the Biomass boiler only has only around 1-2 years---the boiler is usually burnt (broken) by it's own heat after 1-2 years. The gas or oil steam boiler has a lifetime of around 6-8 years. So for long-time using, we do not recommend to use Biomass steam boiler. And our supplier have same point on this.

It is popular and normal to see electric or gas steam boiler in most microbrewery now. The electric steam boiler can help save budget compare with gas steam boiler in some degree, some of brew masters will consider electric steam boiler, but it need certain power consumption.
For brewhouse capacity below 500L, it is OK to consider electric steam boiler. (36kw).
For brewhouse capacity above 500L, the power consumption needed will be large further, it is difficult to meet such high demands in some premises, then the gas steam boiler will be an optimal option. The power consumption needed only around 1kw. It is easy to install.

Feel free let me know if you have different ideas.

Edited by Derrick
Sales Manager in Tiantai Company
Email: brewery@cnbrewery.com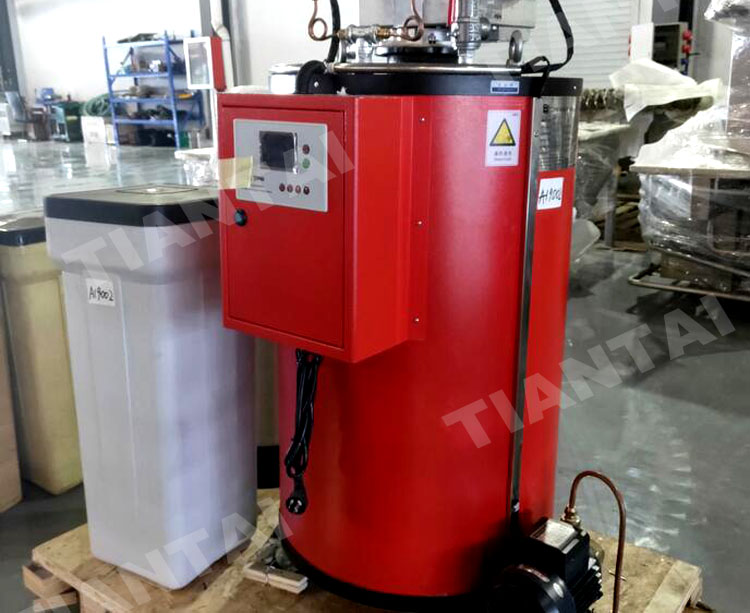 ---
---
---
For professional brewery solution and exactly quotation, please feel free to send inquiry below.