Why we need oxygenate wort? And how to operate it?
---
Why we need oxygenate wort? And how to operate it?

Yeast is Facultative organism, which could multiply in the air and fermenting without air. In whole brewing process, yeast serves during fermenting stage. Before entering fermenting stage, yeast need to multiply lot to make sure fermenting process goes on smooth. Yeast propagation process need to be supported by oxygen, so, we need to flow oxygen to wort up to around 8-10mg/L.

In order to promote dissolution of oxygen, incoming bubble need to be tiny and be mixed with turbulence. In theory, 3L air is necessary in per HL wort. In practice, we need to flow in with 10 times' air as part of air will flow out without dissolution. And dissolved air is also not even in wort.

Wore aeration device is usually mounted wort outlet of heat exchanger. Compressed air will enter into aeration device and mix with wort together. Then flow into fermenters.

How will you oxygenate wort?

Edited by Nicole
Sales manager of Tiantai company.
cnbrewery@cnbrewery.com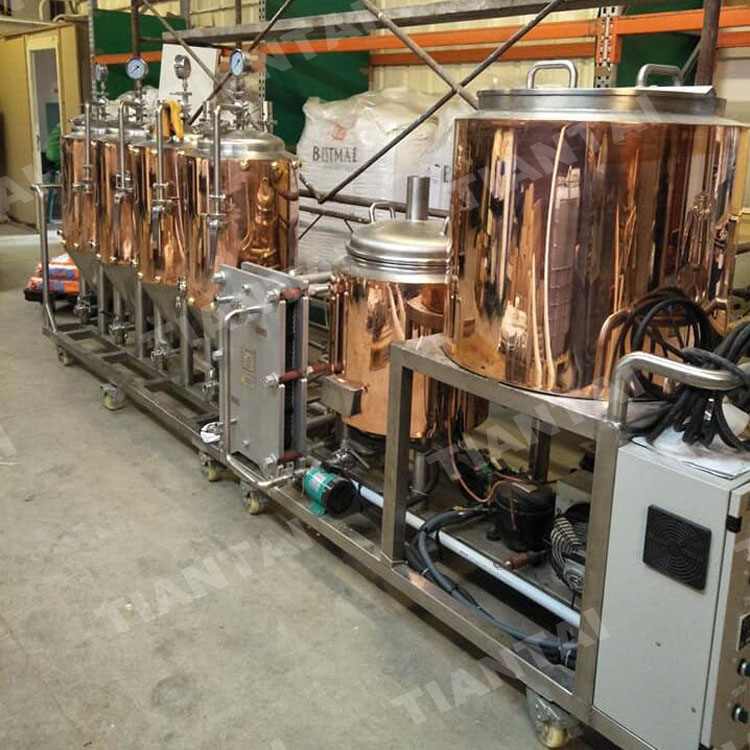 ---
---
---
For professional brewery solution and exactly quotation, please feel free to send inquiry below.