CIP unit with movable cart
Brewery Accessories
breweryequipment
---
---

CIP unit with movable cart

Brief introduction
For the nano or micro brewery, the CIP system is always very simple. A cart unit with caustic tank and sterilization tank. As small capacity of nano brewery, it is flexible and workable to clean the tank thoroughly.
For for industrial brewery, >=5000L, the ideal CIP system should have 5 tanks, caustic tank, acid tank, bactericide tank, sterilization water tank and recycle sterilization water tank.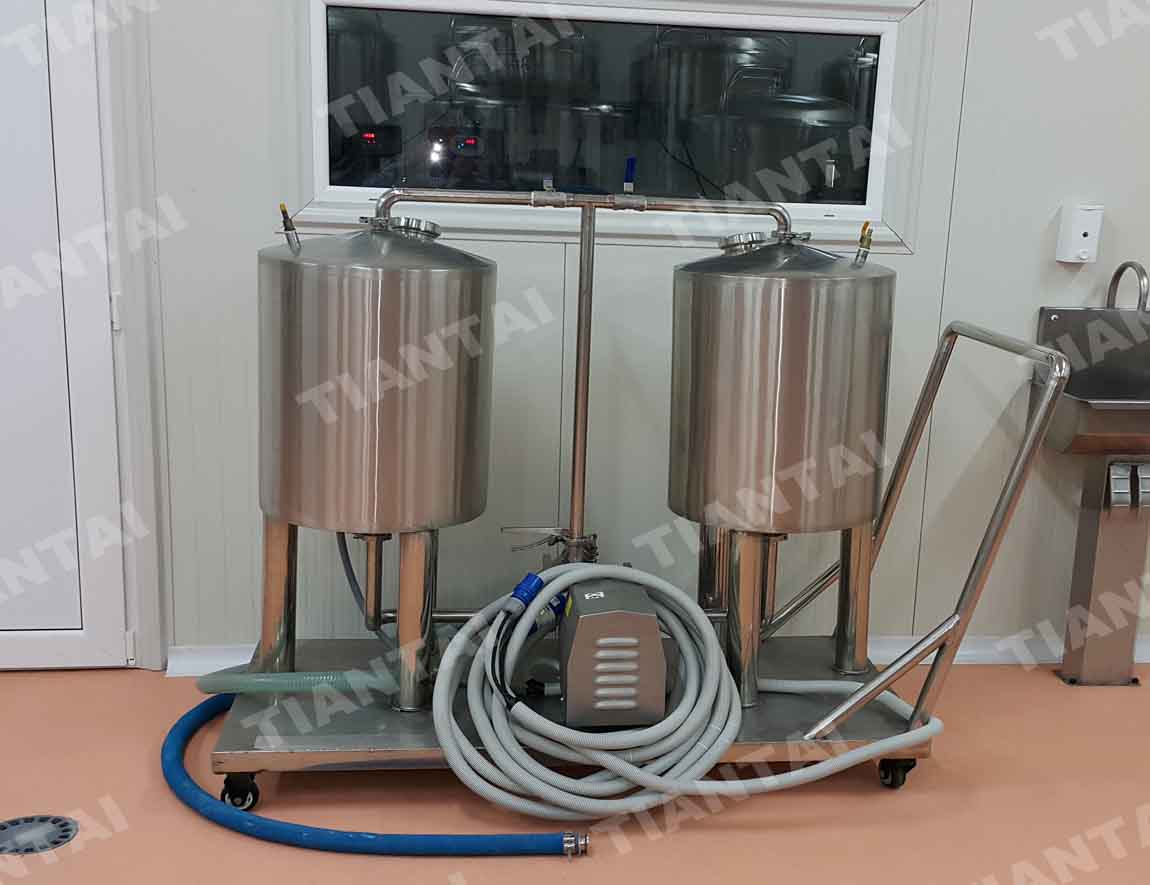 Quick view of CIP unit
1.caustic tank
The caustic tank is used to store the caustic liquid. Normally, this tank should be heated by electric or steam in order to remove the organic contaminant.
Normally, the recommended caustic liquid is caustic soda(NaOH)
2.sterilization water tank
The sterilization water is able to wash the bactericide remained in the tank, which can improve the sterilization effect.
You could also add a separated controller in CIP.

Contact us immediately to get latest specification and price of CIP unit

---
---
---
For professional brewery solution and exactly quotation, please feel free to send inquiry below.