Flexible auger in microbrewery
Brewery Accessories
breweryequipment
---
---

Flexible auger in microbrewery

Brief description
Flexible auger is a conveyor, which can transfer the crushed malt from miller to the mash tun. For big capacity beer system which is not convenient to transfer the malt, flexible auger is necessary to save labour. With high flexibility, the flexible auger can achieve straight-line transport and curve transportation. The transferring distance of one auger can up to 6 meters in vertical direction, 10 meters in horizontal direction, which can be also customized according to different brewery layout. At the same time, it is disassembled and easy to clean.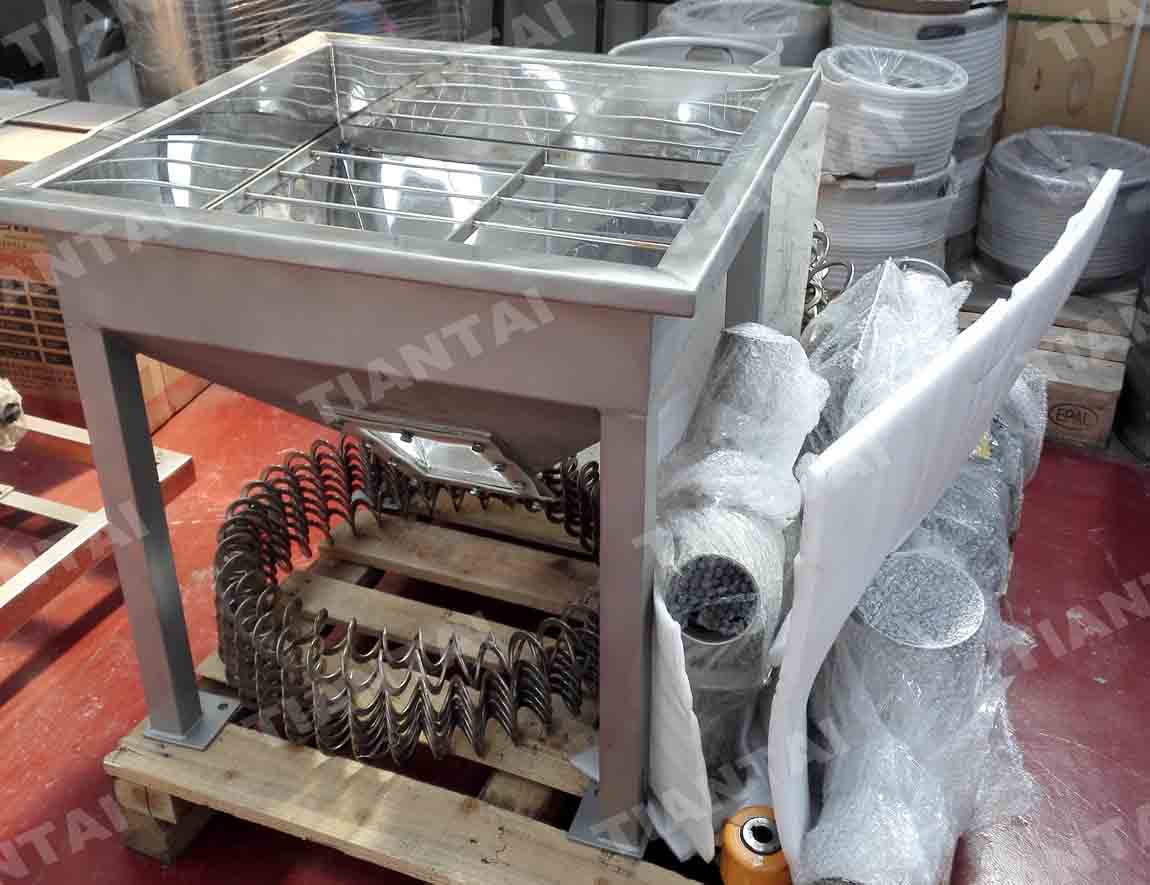 Quick view of flexible auger

| | |
| --- | --- |
| Function | Convey the malt from miller to mash tun |
| Convey pipe | PVC pipe |
| Capacity | 100-1500kg/h |
| Power | 0.75kw/2.2kw/3kw/4kw |
| Dismountable | Yes |
Contact us immediately to get latest specification and price of flexible auger
---
---
---
For professional brewery solution and exactly quotation, please feel free to send inquiry below.