---
15 HL Copper brewhouse

Brief introduction

The copper beer brewhouse has never been the mainstream in the beer brewing industry, but it is indispensable all the time.

The copper cladding makes the brewhouse more luxury and attractive, so it is popular for brewing in some public houses with nano brewery or micro breweries, such as the restaurant, hotel, bar, pub, taproom etc. The copper brewhouse can be installed behind a glass partition for attracting more visitors to observe the process of making beer.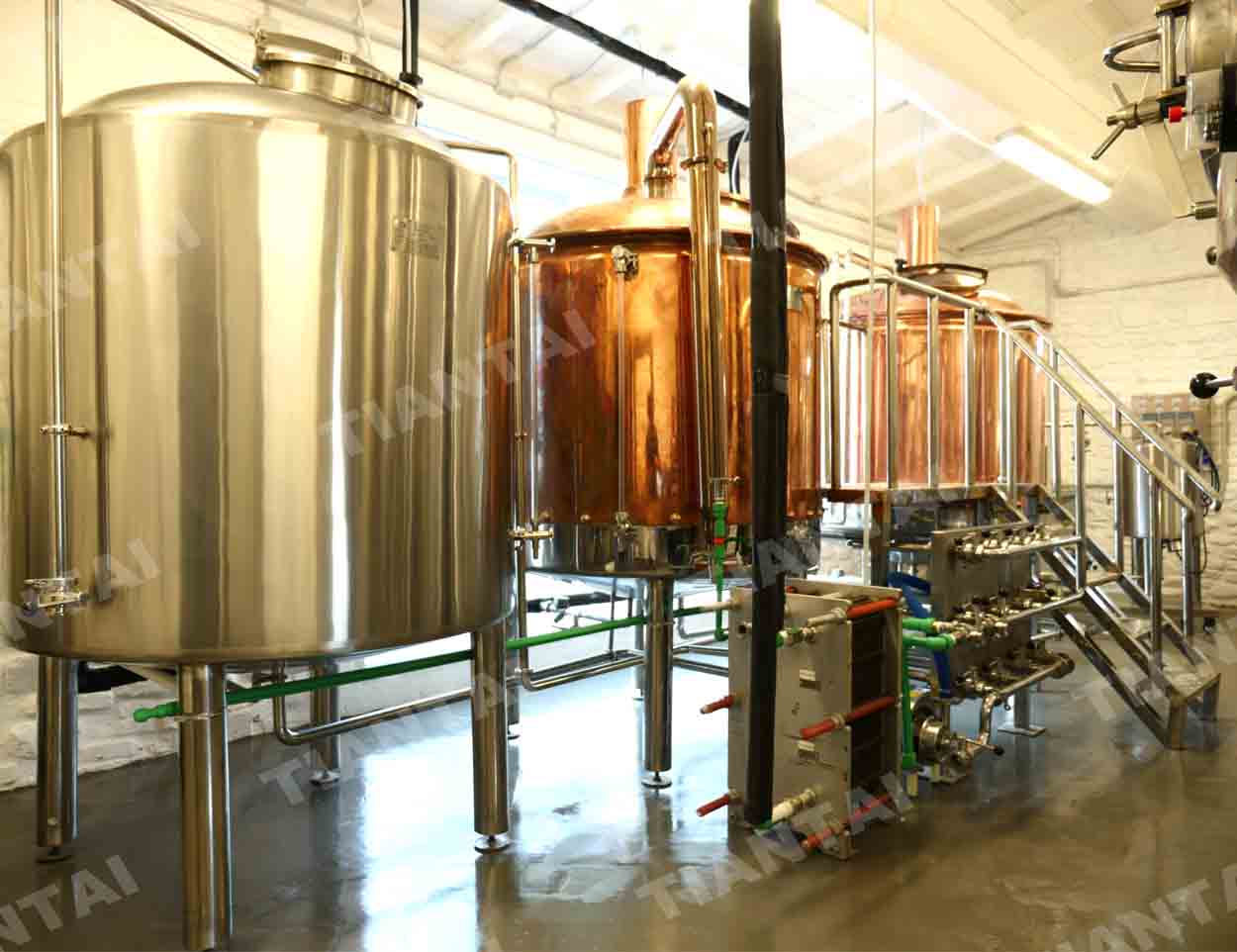 Quick overview of the copper brewhouse:

The structure of our 15 HL copper brewhouse could be two vesse, three vessel of four vessel, it is optional according to customers' requirements:

Structure

Mash/Lauter Tun + Kettle/Whirlpool Tun + HLT
Mash Tun + Lauter Tun + Kettle/Whirlpool Tun + HLT
Mash Tun + Lauter Tun + Kettle + Whirlpool Tun + HLT

Material

Luxury red copper ( Stainless steel is optional)

Tank capacity

1500L + minimum 25% head space

Heating method

Steam or direct fire

Brewing capacity

2-4 batches per day

Electric supply

3phase/380(220, 415,440…)v/50 (60)Hz

Footprint

>100M2 (Turnkey brewery system)

Tips: Generally steam heating is most popular heating method for the 1500L beer breweries.
The steam heated more evenly and help to get good quality wort.

Main configuration of the copper brewhouse:
- Interior Shell: SUS304/316 full welded; TH=3mm
- Exterior Shell:food grade red copper full welded; TH=2mm
- 80mm rock wool for insulation
- Acid washing and passivating the Interior finish to 0.2-0.3um
- Grain rake
- False Bottom/Filter
- Stainless steel platform
- 15 m2 Two stages or single stage plate heat exchanger
- PID or PLC control panel
- Footprint about 100M2 according to customers' beer production



Contact us immediately to get latest specification and price of the 15 HL copper brewhouse.
---
---
---
For professional brewery solution and exactly quotation, please feel free to send inquiry below.