20 hl beer manufacturing plant installed in Korea
---
20 hl beer manufacturing plant installed in Korea

Glad Tidings!
We have one set of 20hl beer manufacturing plant finished installation in Korea!!
It is already the 4th brewery project we established there this year!!!

Our engineer Wong flied to customer's brewery and helped the installation on site as below picture: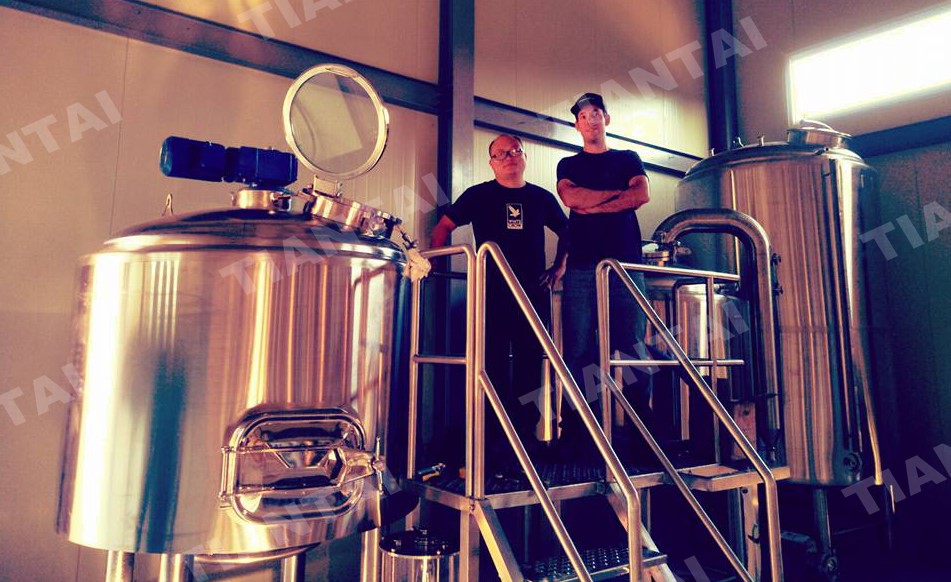 The main feature of the 20hl beer brewing plant as below:
* Two vessel brewhouse unit with double batch HLT
* With glass manhole and top light on top of tank
* With 25L glass wort grant
* With wort collect piping and anti flush at bottom of MLT
* With 20hl and 40hl jacketed fermenters and brite tanks
* With split control unit for brewhouse and fermenters separately

All of the fermenters and brite tanks are jacketed and insulated, and with side manhole as below picture: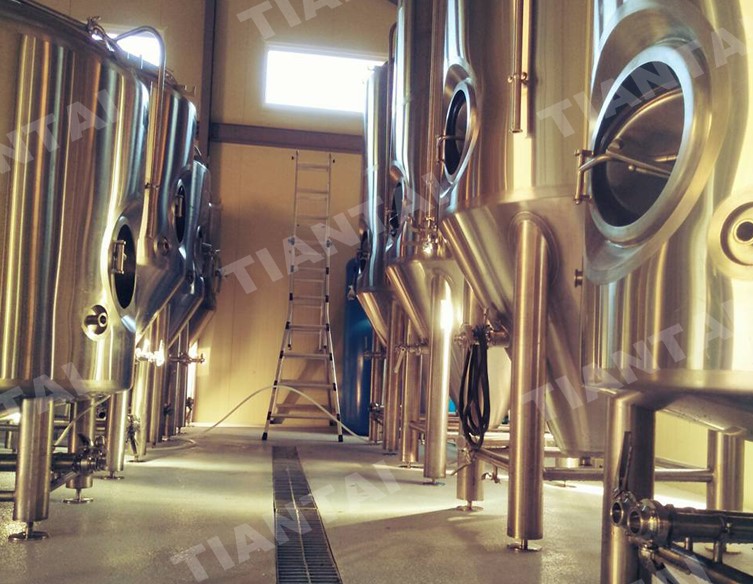 It is not our final project in Korea this year, we will several sets of 10hl and 50hl beer equipment would be shipped soon later!

If you plan to establish your own brewery, please feel to email me. We would try our best to support your as well!!

Laura Hou
Sales Manager
trade@cnbrewery.com
Shandong Tiantai Beer Equipment Co., Ltd

---
---
---
For professional brewery solution and exactly quotation, please feel free to send inquiry below.