50 hl beer brewery plant finished installation in Korea
---
50 hl beer brewery plant finished installation in Korea

With the bell of New Year, we TIANTAI received another good news from abroad. With our engineer's help, one more set of 5000L beer brewery plant finished installation in Korea. The news is really exciting!

It has been nearly half a year since we start communicating with our customers on the details of this set of large beer brewery equipment. It seems we would taste the new brewed beer in the beginning of the new year~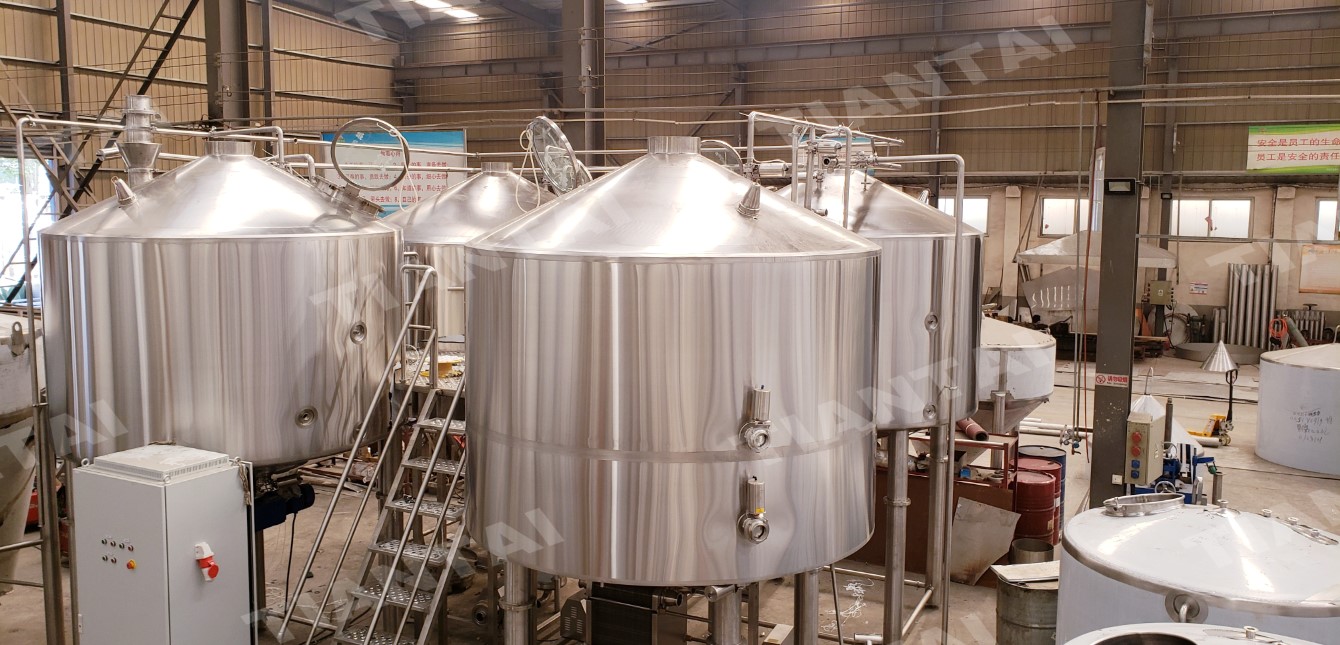 The four vessel 50 hl beer brewery plant just finished production in TIANTAI workshop. The pneumatic valves make the beer brewing process more easily as it could be called as " Automatic brewery" when working together with the PLC control unit.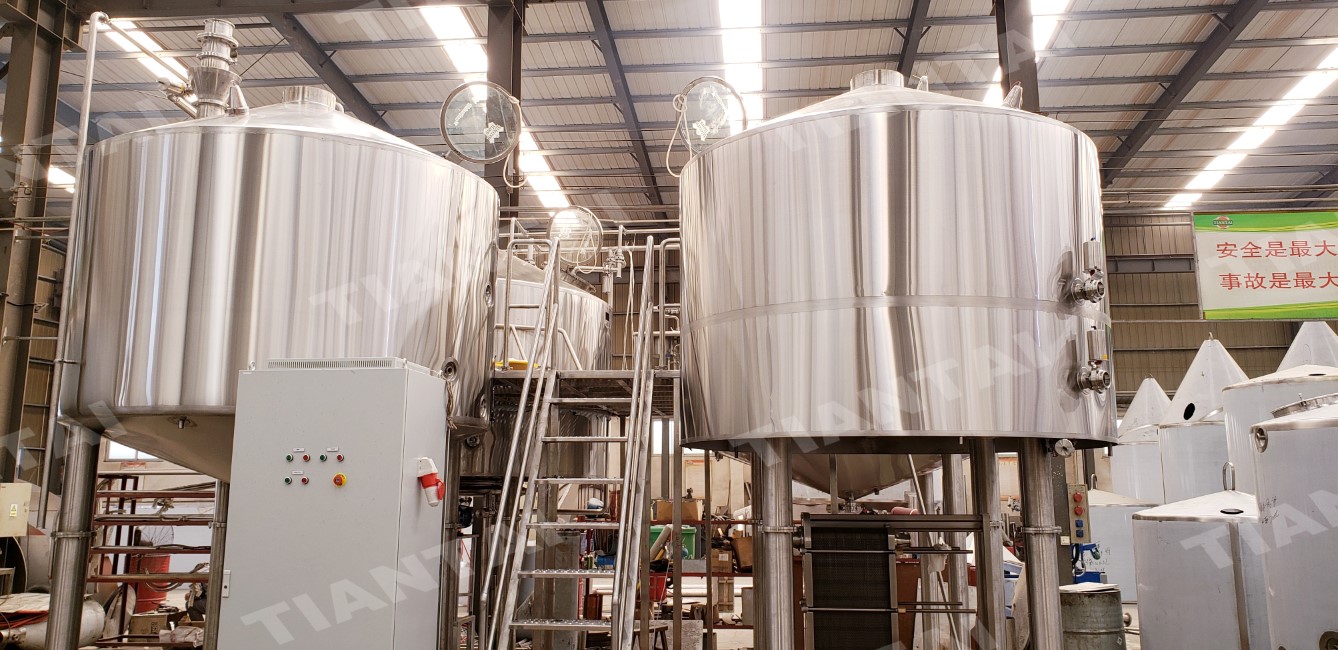 The square brewhouse structure was special customized based on customer's building on site. The auto lifting grain rake is quite quite helpful during wort lautering and removing spent grain. That could help to saves you a lot of time and labor.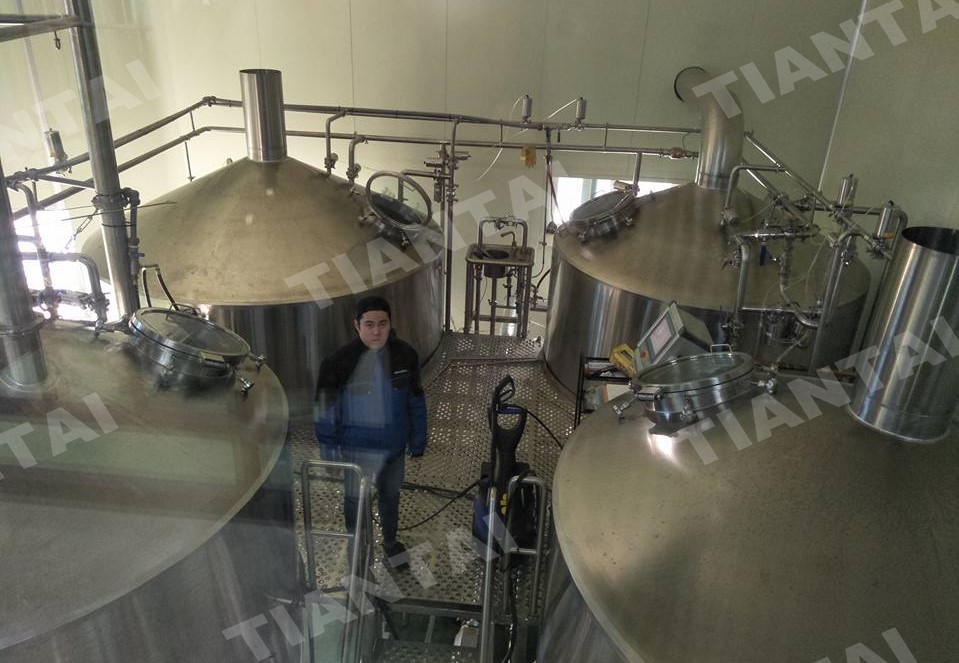 The water sink installed on platform make it easily to pick up work sample from brew kettle, the brewer is available to wash hands as well here and no need to go downstairs.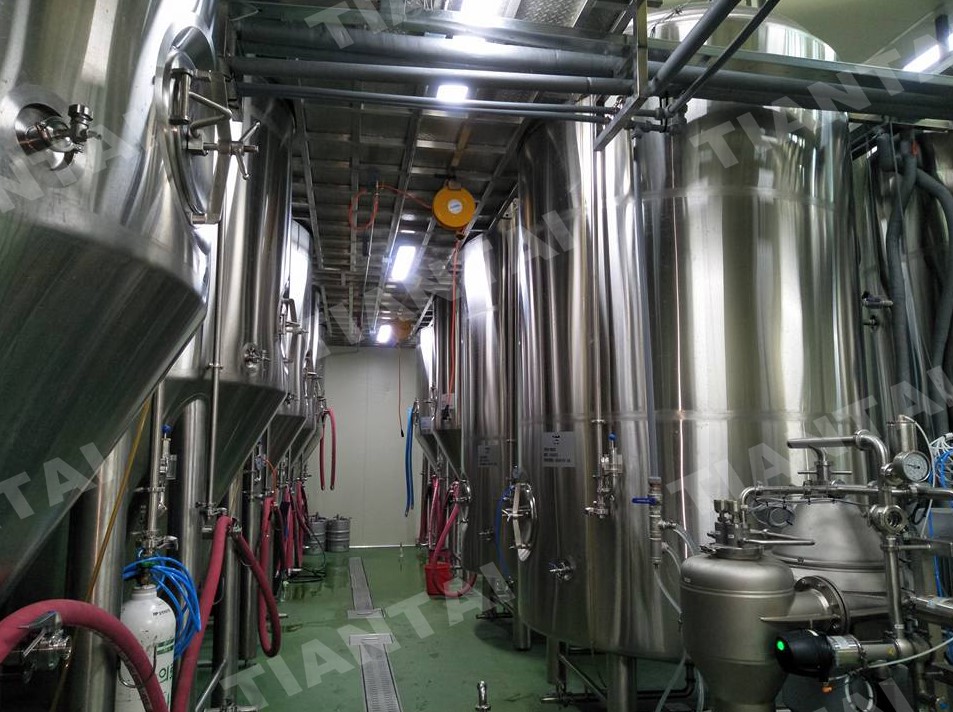 Yes, everything seems ok and ready for brewing beer now. Let us look forward the first brew on site and look forward to taste the great beer brewed with TIANTAI beer equipment.

Welcome to contact us to if you have any pending inquires as well. We would like to try our best to support your project on site!

Cheers for our next project!

Laura
Sales Manager
trade@cnbrewery.com
Shandong Tiantai Beer Equipment Co., Ltd

---
---
---
For professional brewery solution and exactly quotation, please feel free to send inquiry below.