The 5000L Commercial beer brewing equipment installed in Azerbaijan
---
The 5000L Commercial beer brewing equipment installed in Azerbaijan

People always said that ' the new year comes along with new weather'. With the arrival of the new year 2019, we TIANTAI received good news from our customers continuously recently. One of the big events is that we have one set of 5000l commercial beer brewing equipment finished installation in Azerbaijan.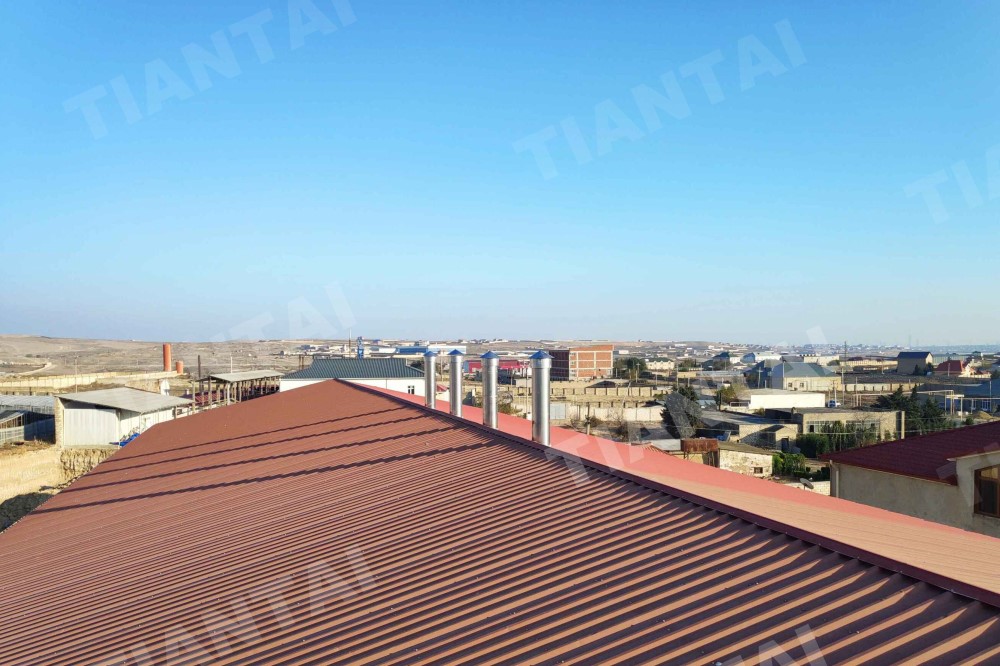 (Four chimneys standing on the roof of the building. Yes, that is the steam venting for four brewhouse tanks)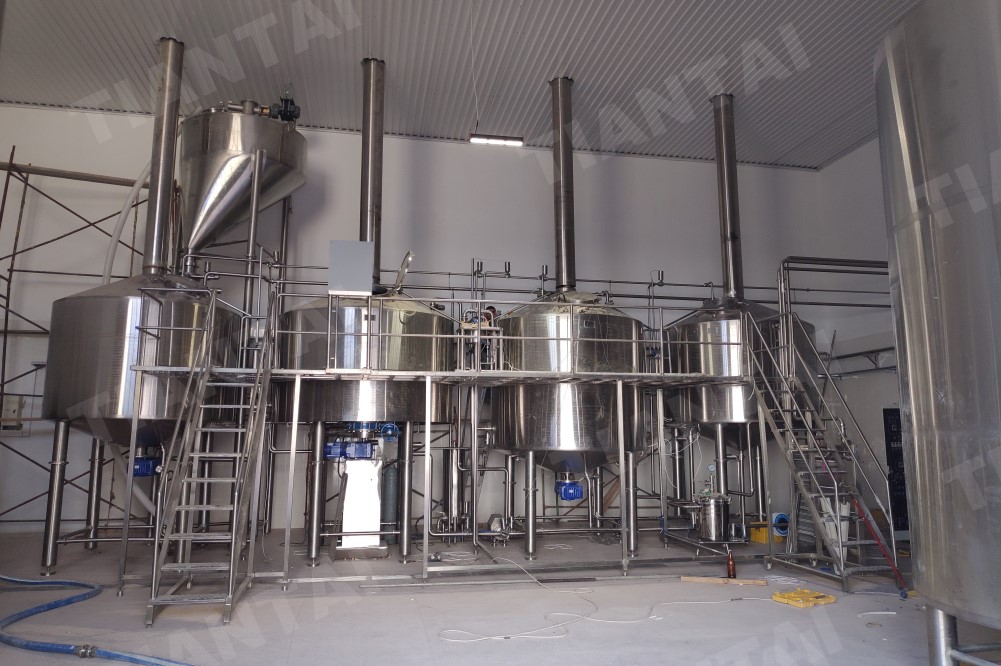 (The front view of the four vessel brewhouse unit)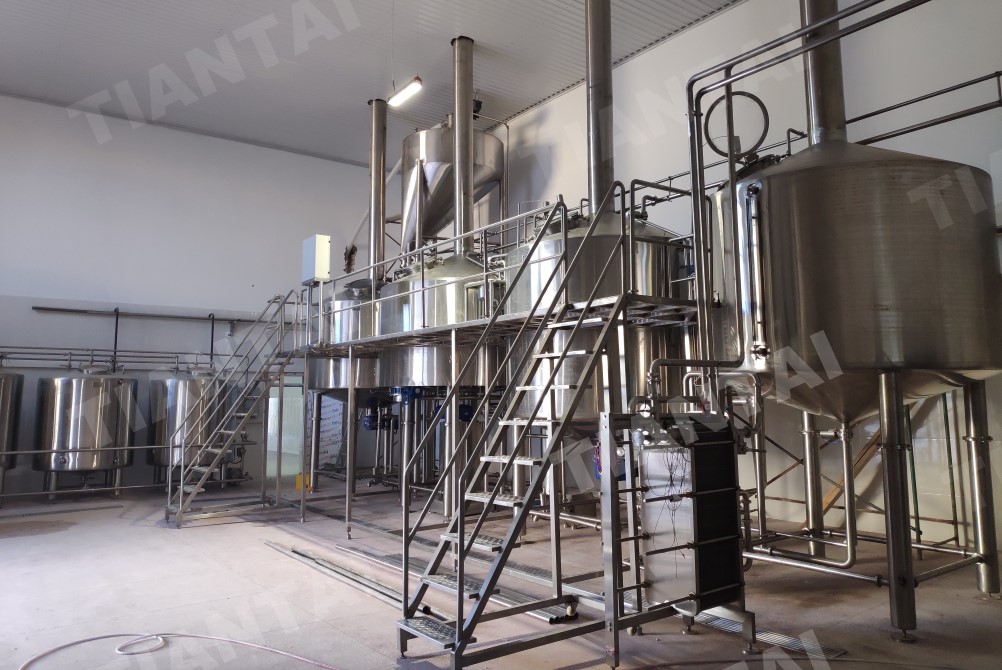 (The side view of the 4 vessel brewhouse unit, the CIP tanks are being installed another side of the beer brewery equipment)

The 50 hl commercial beer brewery equipment was built with 4 vessel brewhouse. The separated mash tun with VFD agitator inside; and the separated lauter tun with VFD grain rake inside. The separated 4 vessel tanks makes it more flexible during beer brewing. The commercial beer equipment included fermenter with capacity 200 hl. These big tanks really looks fantastic outside of the building.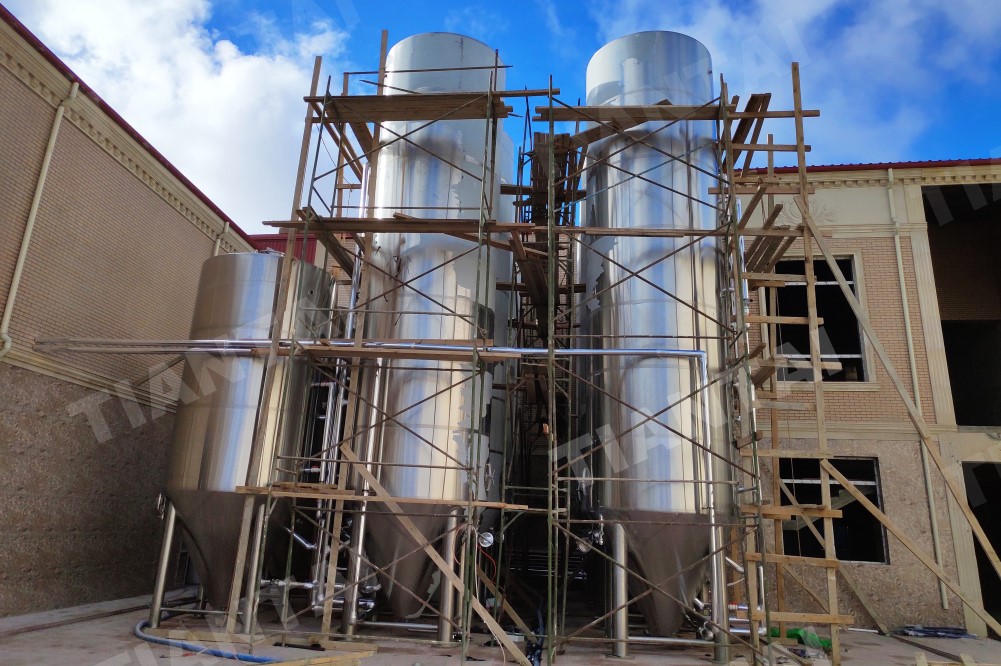 If you also have plan to establish such a beer brewery, please feel free to contact with us. We would like to try our best to support your project on site :)

Cheers
Laura Hou
Sales Manager in TIANTAI company
Email: trade@cnbrewery.com

---
---
---
For professional brewery solution and exactly quotation, please feel free to send inquiry below.