20 BBL brewery setup in USA
North America Brewery
tiantai
---
---
20 BBL brewery setup in USA

We are so happy to see that our customer open their brewery! It is located in Manhattan beach, California USA. If you are living there or close to there, just go there to enjoy the real craft beers!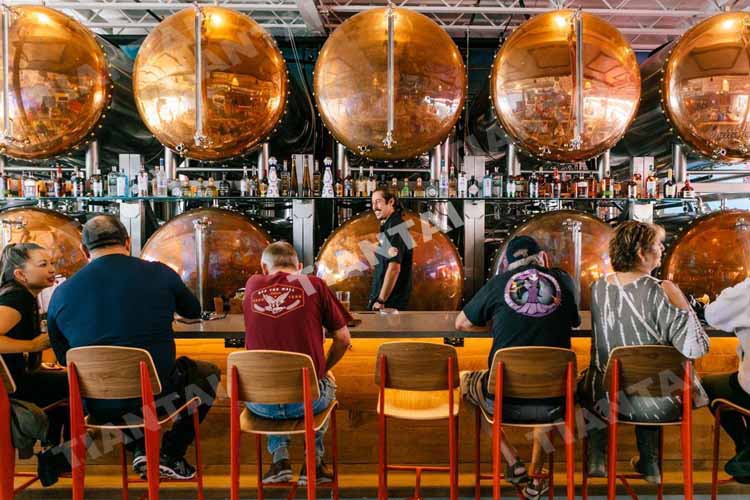 On 9th.Feb. 2018 -First contact
We received first message from our client (Mr. Dave), he said Hi and asked us about the 30 bbl or 20 bbl brewery system information, and we replied with saying Hi and some introduction of ourselves. This is how we started the beer brewery project discussion. :)


Feb. To March-Decide the volume and layout
Dave and us mainly talked some big questions about setting up a brewery, such as potential space dimensions to decide to choose 30 bbl or 20 bbl brewing system. Due to the space limitation, then we both finally locked on the 20 bbl system.
We worked out the brewery proposal and quote according to the layout and the possible budget of the client.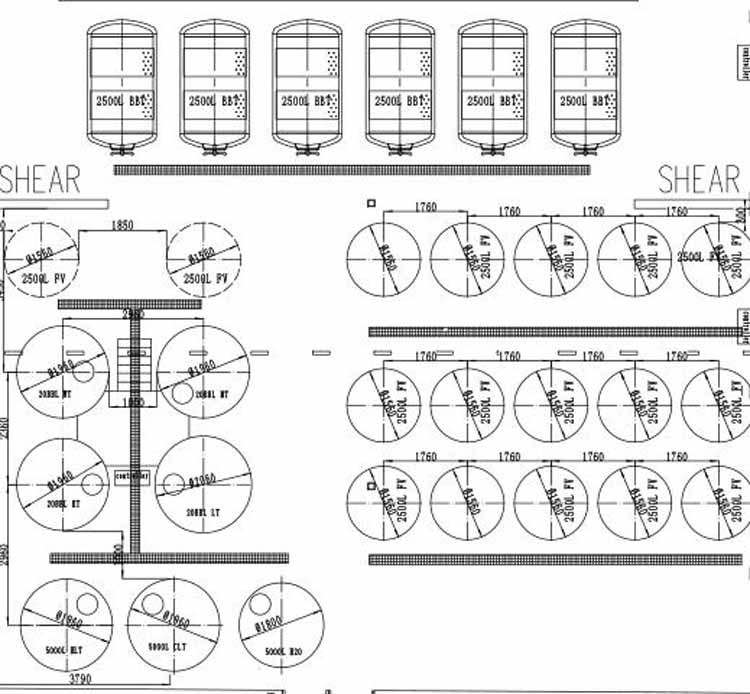 July--First visit to inspect factory
Then the owner (Mr. Michael) decided to visit us in July. He came with his wife (Ms.Andrea) together to our city. It was very pleasure and impressed time to meet and talk them, very kind and interesting couple, we enjoyed food together. They visited our factory, checked our brewhouse and fermenters that were finished or under manufacture. The Michael had ran a very successful nano brewery in USA (the first craft brewery in his city), the equipment was built in Europe and it was red copper. But for some reason, the brewery was sold. After around 20 years, he rethink to setup a new brewery in his restaurant.
So Michael has his own ideas on some design details of the brewhouse, fermentation tanks, serving tanks, and pilot 1bbl brewing system. We exchanged the ideas on the brewing system design in the whole afternoon.

October-Second visit by headbrewer
The headbrewer of the Mr.Justinian visited us again to determine the final details of the brewery. The headbrewer is a gentleman and talent, he already created more than 30 recipes for their future brewery and are still creating new beers now. It was a real pleasure time with him.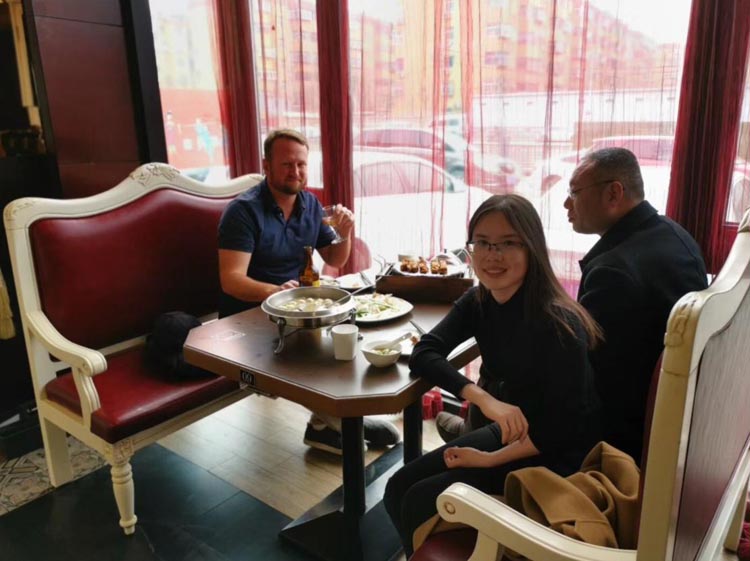 November-Deposit and start manufature
Michael approved his building in the city, and mean time, all the discussion about the brewing equipment is also finished. Then Michael sent us the deposit to start the manufacture.

The configuration of the brewery are below:
4-vessel 20bbl brewhouse, with pneumatic valves
15 sets of 20bbl fermentation tanks
12 sets of 20bbl horizontal serving tanks
Control panel
CIP system
Malt crusher
1bbl pilot system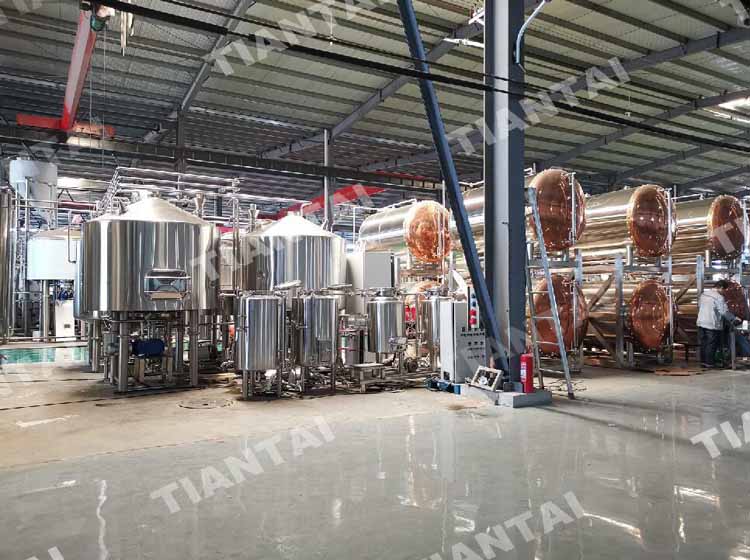 March 2019
1st Inspection of finished fermentation tanks and serving tanks.
Justinian came us to inspect the finished fermenters and serving tanks.

April 2019
1st shipment from China to USA and 2nd inspection of finished brewhouse

May 2019
2nd shipment from China to USA.

Installation
The headbrewer Mr. Justinian know very well about mechanical, so the brewery was assembled and debuged by him totally! We supplied the drawings, technical information, P&ID, Electrical schematic and other related documents to him.

November 2019, Brewery opening
During the installation, the building decoration is almost finished. After all is ready around November 2019, the brewery opens!!

More photos of the 20 bbl brewing system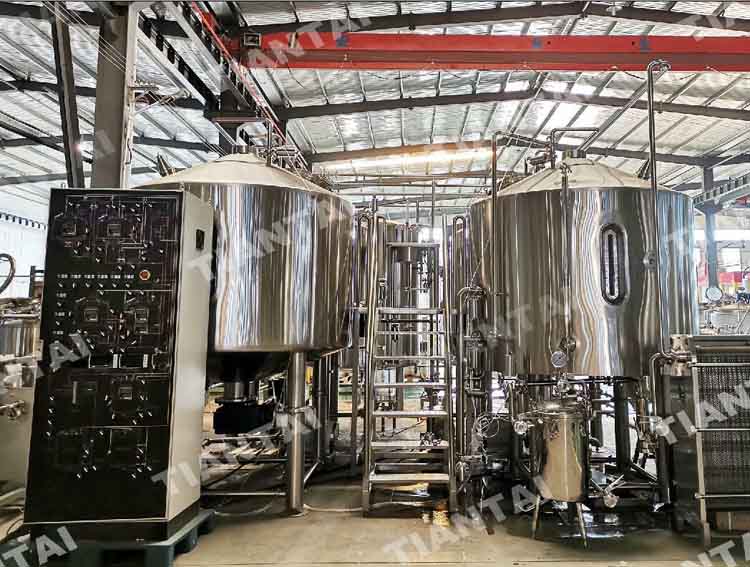 20 bbl horizontal serving tanks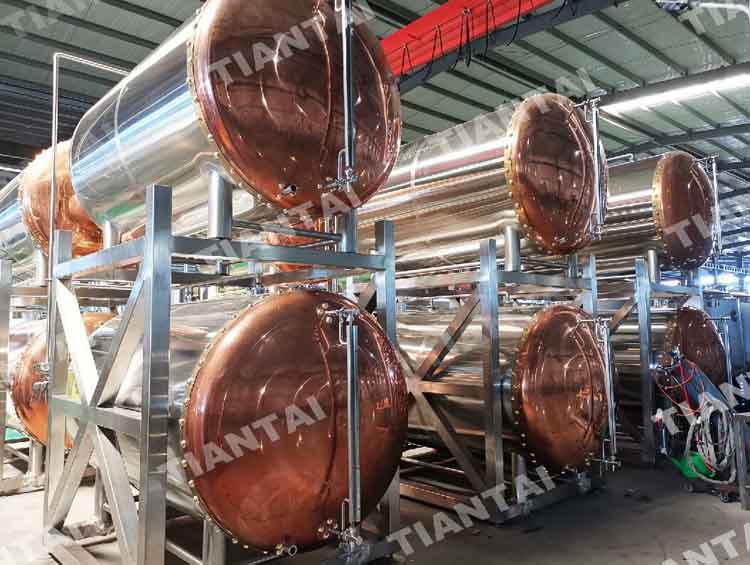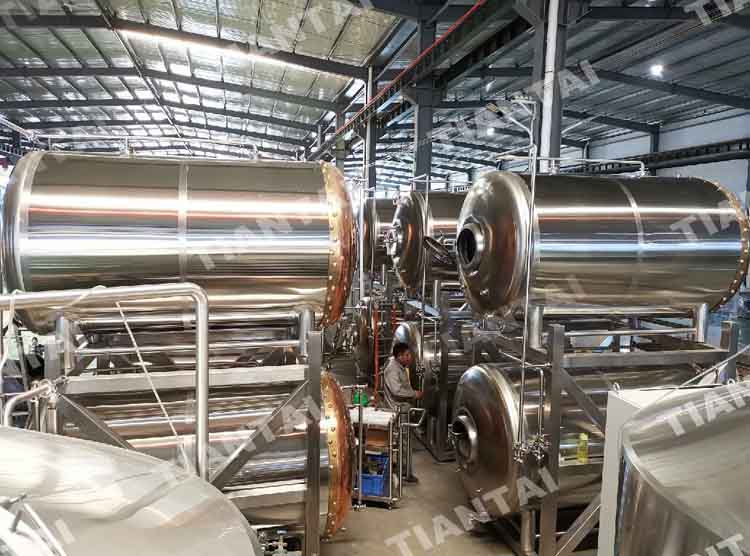 Unloading of 20 bbl fermentation tanks inside the brewery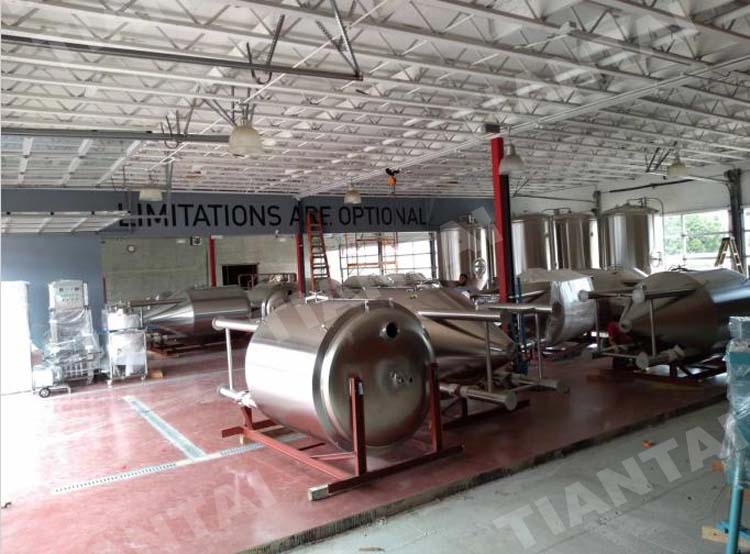 Cheers!

Person in charge of this brewery project: Jana Wang
[email protected]
Tiantai Beer Equipment

---
---
---
For professional brewery solution and exactly quotation, please feel free to send inquiry below.