Falling Piano Beer Brewery - 10 BBL Beer Equipment in Mexico
North America Brewery
tiantai
---
---
Falling Piano Beer Brewery - 10 BBL Beer Equipment in Mexico

Do you still remember the impressive welding ceremony happened on April last year? Many people were envious of this man I think.. Love the cause of double-harvest! Yes, this was happened in a brewery_Falling Piano Beer Brewing Co. The bridegroom is one of the owner of this brewery.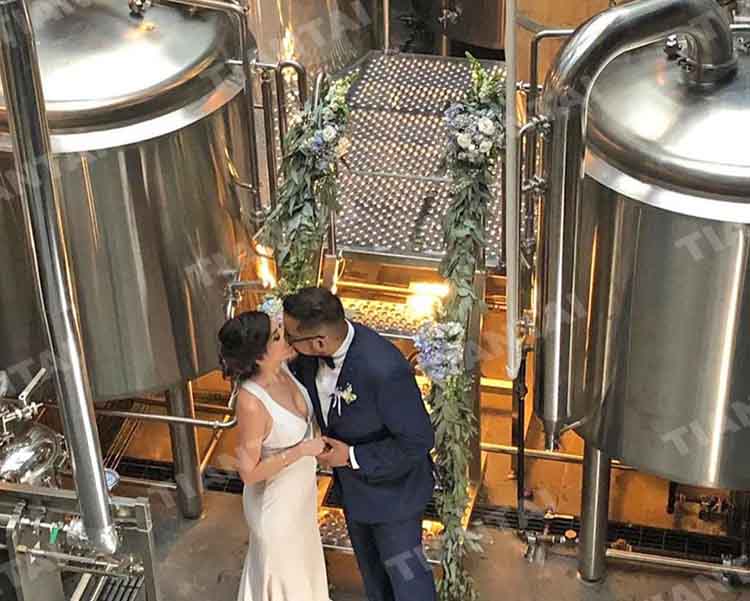 Falling Piano Brewing company is located in the capital of Mexico - Mexico city. A lot of craft beer lovers and brewers at local know them very well. They have their own tap room in CDMX as well. https://www.facebook.com/Falling-Piano-Brewing-1767168363324618/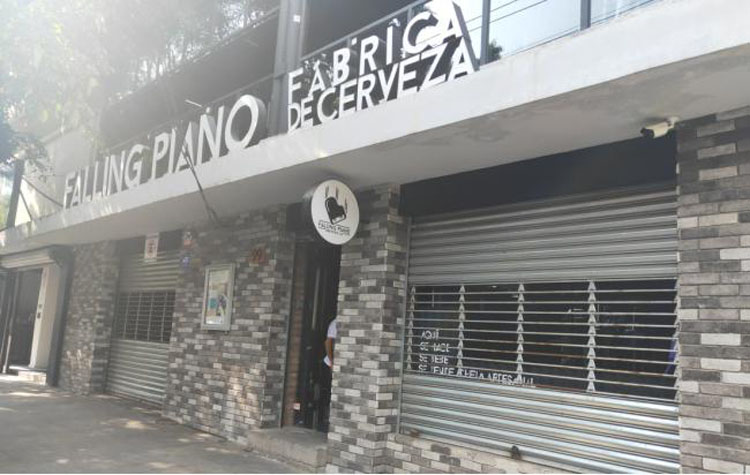 It was on January of the year 2018, Diego and Fernando and their brewer Isaac visited our old factory. It took us about six months to discuss and confirm all of the configurations, layout etc before we started cooperated actually. The whole brewery equipment was special designed to corresponding with their building on site.




The installation layout:
All of the beer brewery equipment will be installed on the first floor, the second floor is half opened. The whole beer brewing process is overlooked from top. It must be an impressive scene on knowing how the beer in your cup is made when you drink it.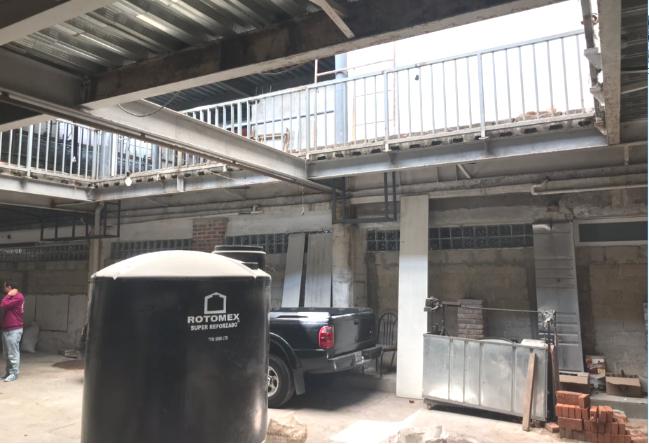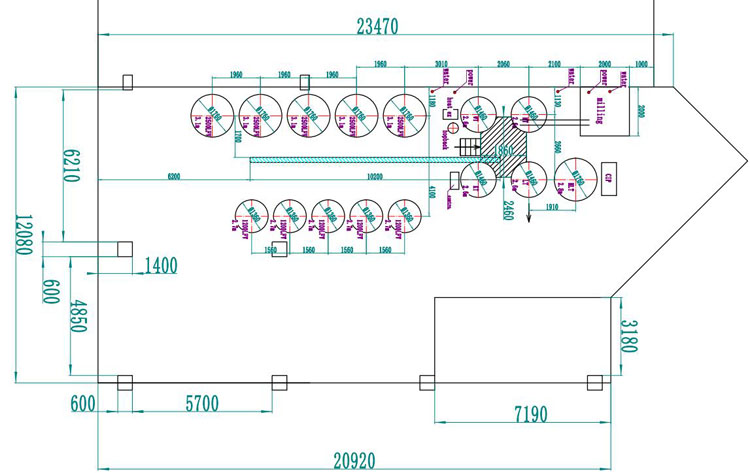 The main configurations:
1. Grain miller with flexible auger
2. The four vessel 10bbl brewhouse unit based on quadrate;
3. 5 sets of 10bbl jacketed conical fermenters;
4. 5 sets of 20bbl jacketed conical fermenters, but special customized dimension to fit the building;
5. Glycol cooling chillers: 2x8HP chillers
6. Semi auto control cabinet
7. Auto keg washer
8. Plate filter

The 10 bbl brewery equipment finished production
Manufacturing is an interesting process. From stainless steel plate to finial tanks, every step was made carefully to ensure every detail was in perfect condition.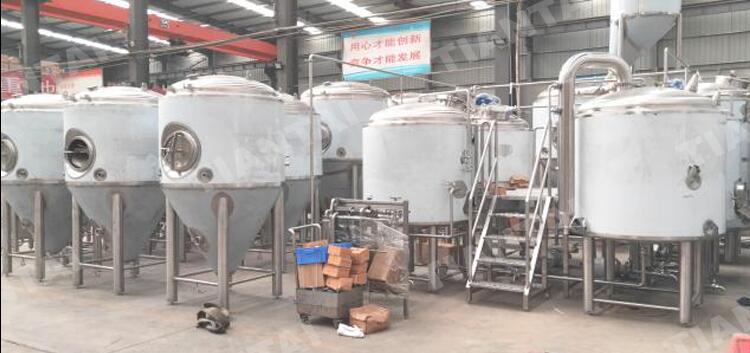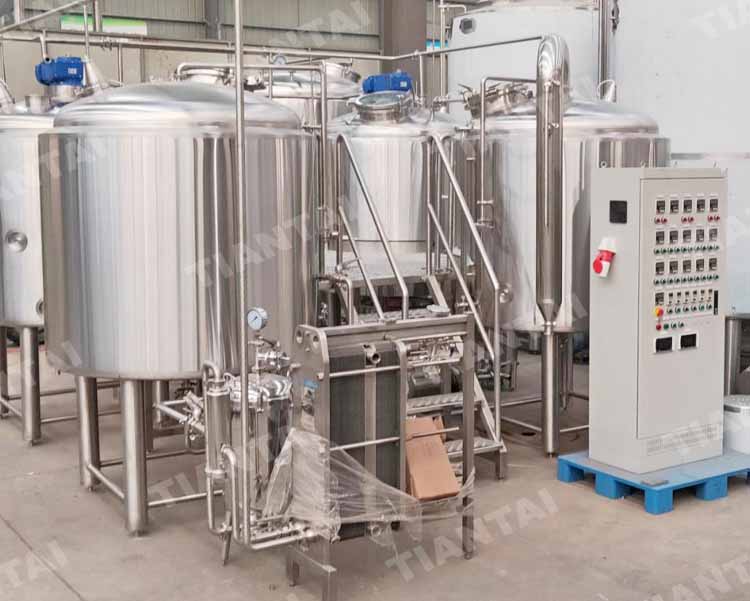 The 10 barrel brewery system arrived at its destination
From container loading in our workshop, to the tanks arrived in Mexico city, the whole sea transportation took about 4 weeks. We were on the Chinese new year holiday when these big guys arrived the brewery, that was the best news we've got in the new year.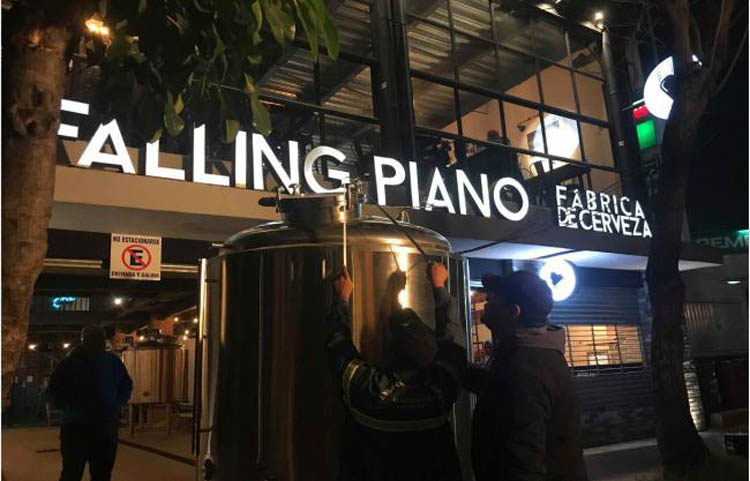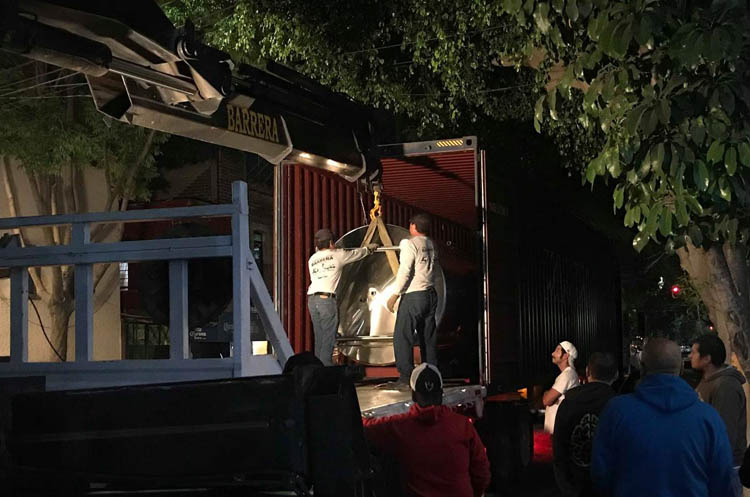 Installation
The 10 bbl brewery equipment installation took about 3 weeks on site. Our engineer Zhou flied to Mexico city and helped the installation on site. A test beer brew was made on site as well before Zhou came back, just better ensure everything was in good condition.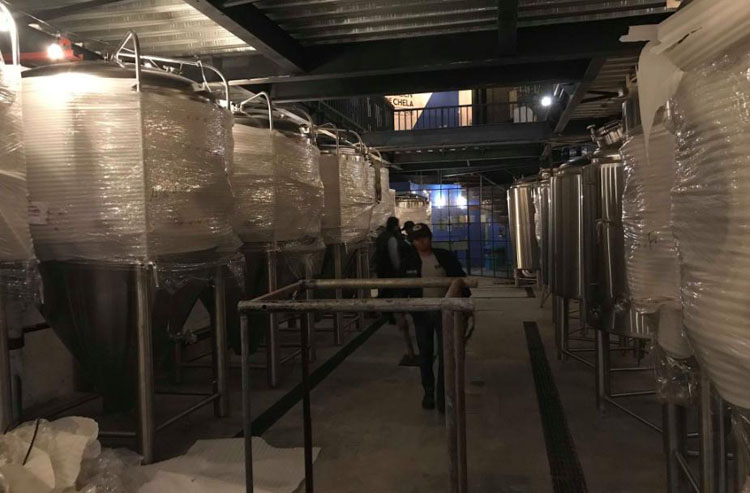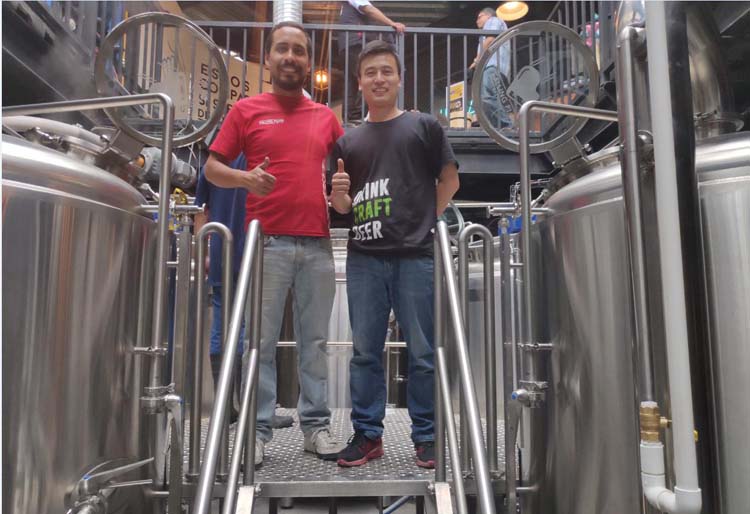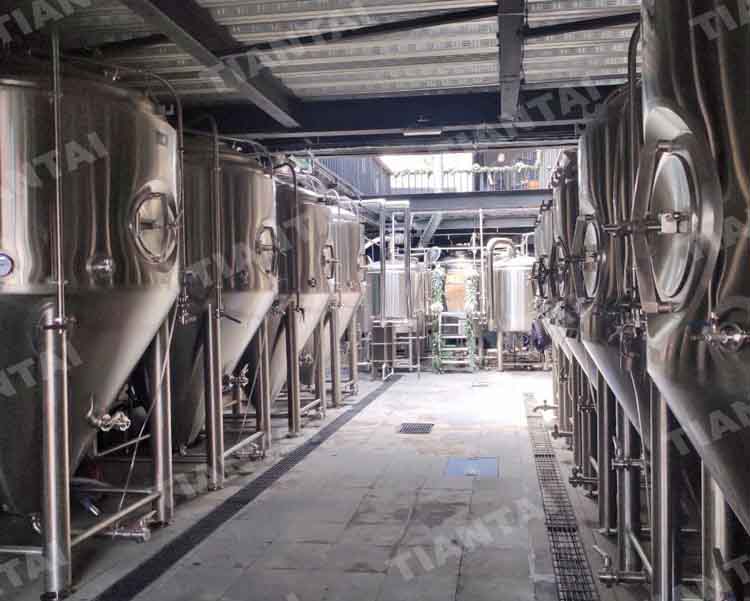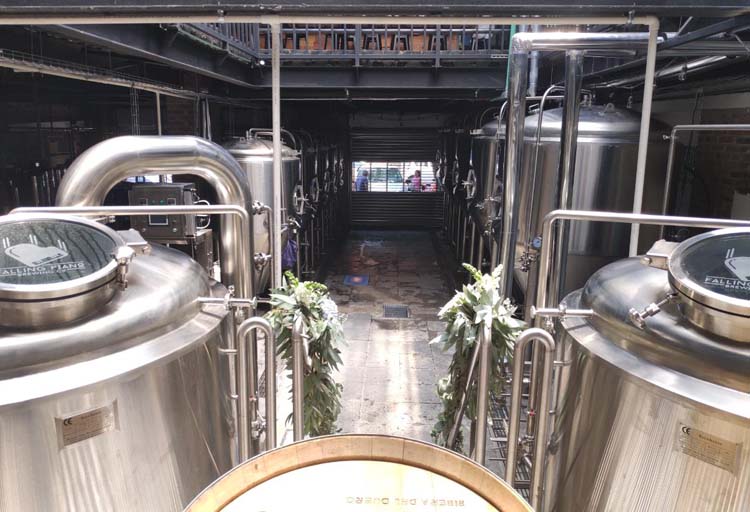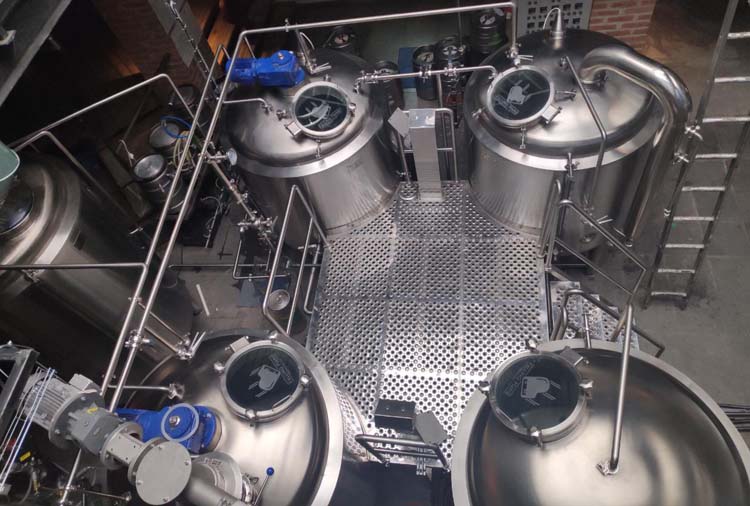 Delicious craft beer is coming! If you are looking for good craft beer, Falling piano would be a good choice! If you plan to establish your own brewing business, Tiantai would support your very well!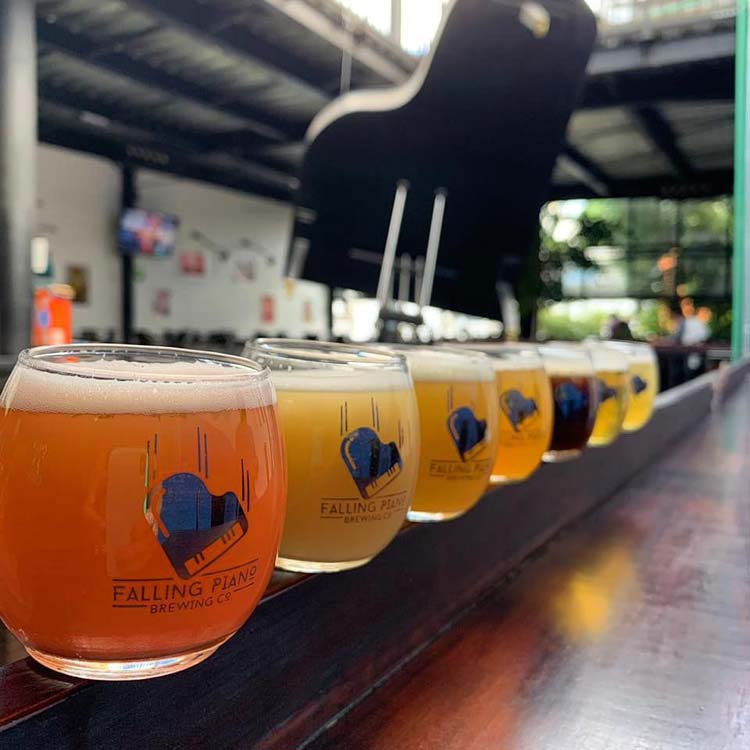 Cheers
Laura Hou
[email protected]
Tiantai Beer Equipment


---
---
---
For professional brewery solution and exactly quotation, please feel free to send inquiry below.