15BBL used brewery equipment
Used Brewery Equipment
fermenter
---
---
15BBL used brewery equipment
It is very important to choose a good equipment to start a brewery. Both new or used commercial brewing equipement can go on your business plan. Usually choosing one set of good quality used brewery systems do not need to take much time to wait for brewing. Otherwise if you buy one set of used microbrewry equipment not only save your budget but also can directly into operation and start your business plan early for brewing your first beer. Also can create big value with lower cost. It is preferred by most customers who urgent to start the brewery.
We provide different kinds of used brewery systems, the capacity from 200L to 2000L.
The complete brewing system include grain miller, brewhouse, fermentation tank, glycol cooling system, controlling unit and CIP etc. to carry out the process of beer brewing. (from grain to beer).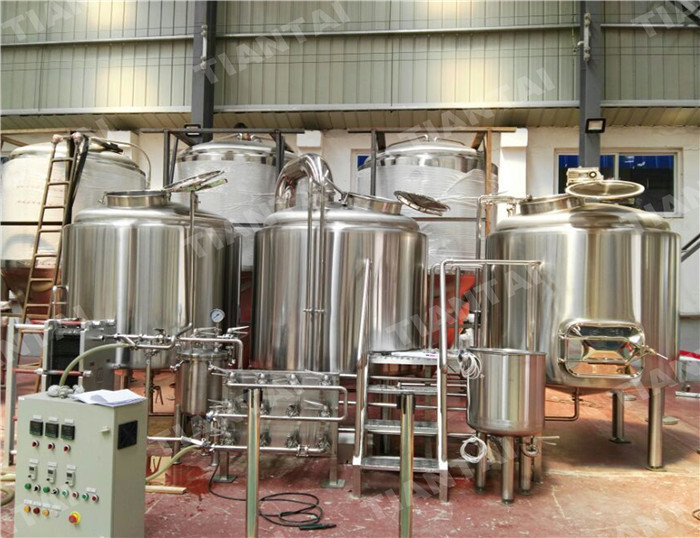 Quick overview of 15BBL used commercial brewing equipment

| | |
| --- | --- |
| Output/Brew | 15BBL |
| Brew/day | 1-2 |
| Suggested fermenters: | 6-8pcs 30BBL fermentation tanks |
| Output/Week | 90BBL to 120BBL beer per week based on different configuration |
| Electric Supply | 3phase/380(220, 415,440…)v/50 (60)Hz |
| Heating Source | Steam (Optional Direct fire/electric) |
| Area Request | >100M2 |
| Brewmaster | 1 |
| Mashing method | Decoction,infusion,multi-step infusion |
Main configuration of 15BBL used commercial brewing equipment
1x500~500kg/hr gain miller
1x15BBL kettle&whirlpool tank
1x 20M2plate heat exchanger
6-8pcs x30BBL fermentation tanks:
Dished head and 60 degree cone bottom
Carbonation port and levle tube
Dry hopping port with solid end cap
1x5500L glcyol cooling tank
1x5m3/H glycol water pump
Piping:PPR or Stainless steel
PID brewhouse control panel, fermentation control panel
Electrical Parts: World wide brand CE/UL/ISO certificated
PLC control with touch screen
Contact us immediately to get latest specification and price of 15BBL used commercial brewing equipment
---
---
---
For professional brewery solution and exactly quotation, please feel free to send inquiry below.