Tiantai Company was published on Korea《BEER POST》Batch 34
---
Tiantai Company was published on Korea《BEER POST》Batch 34

In recent years, the Korean craft beer industry has developed rapidly, and the Korean beer market has only been used for less than five years from the monopoly of the two Lager beer breweries to the current "All flowers bloom together".

We tiantai also received more and more inquires and established more and more beer brewery projects in Korea. Absolutely it is a very good market with great potential.

We recently accepted the interview of Korea magazine <Beer Post> who is introduced by one of our old customers there who is quite satisfied with our quality , and we finally was published on batch 034 of <The Beer Post>.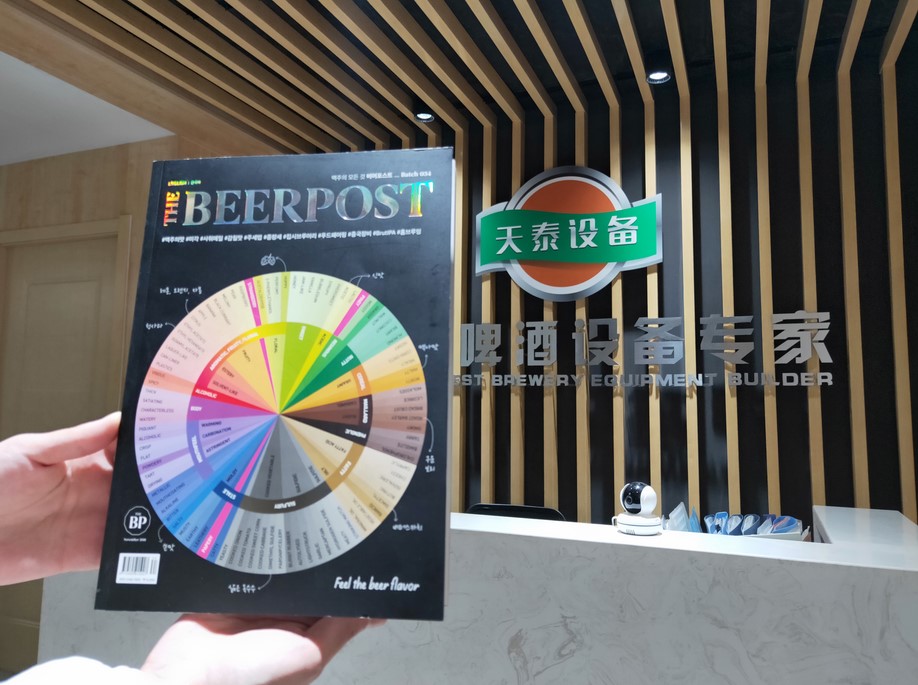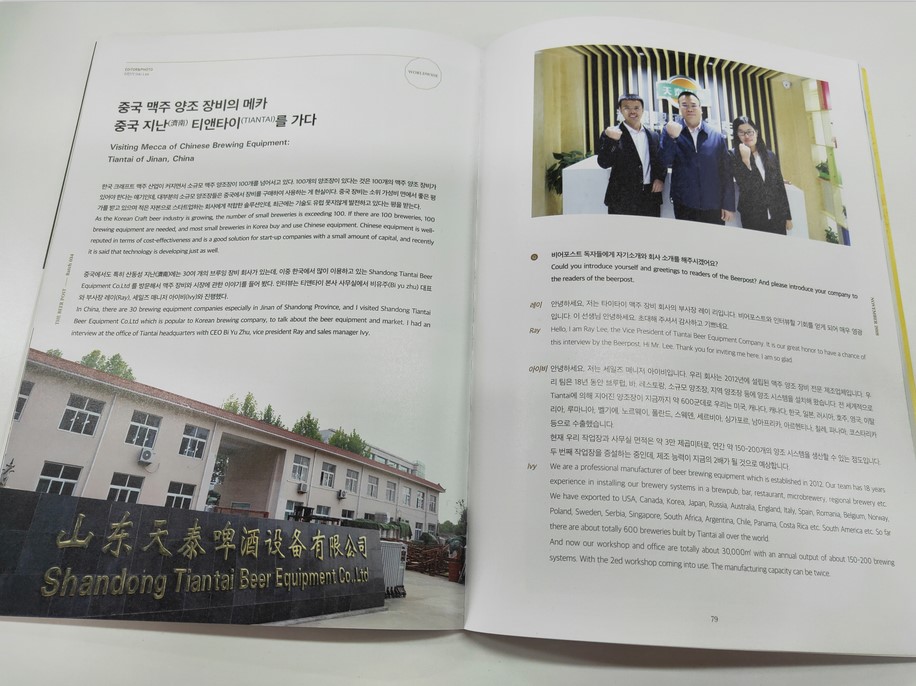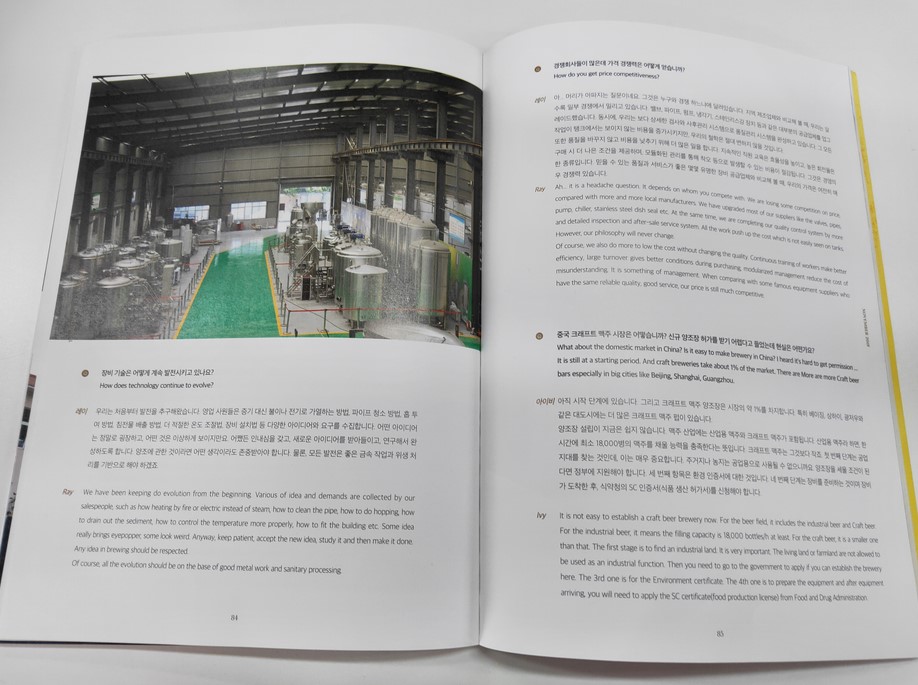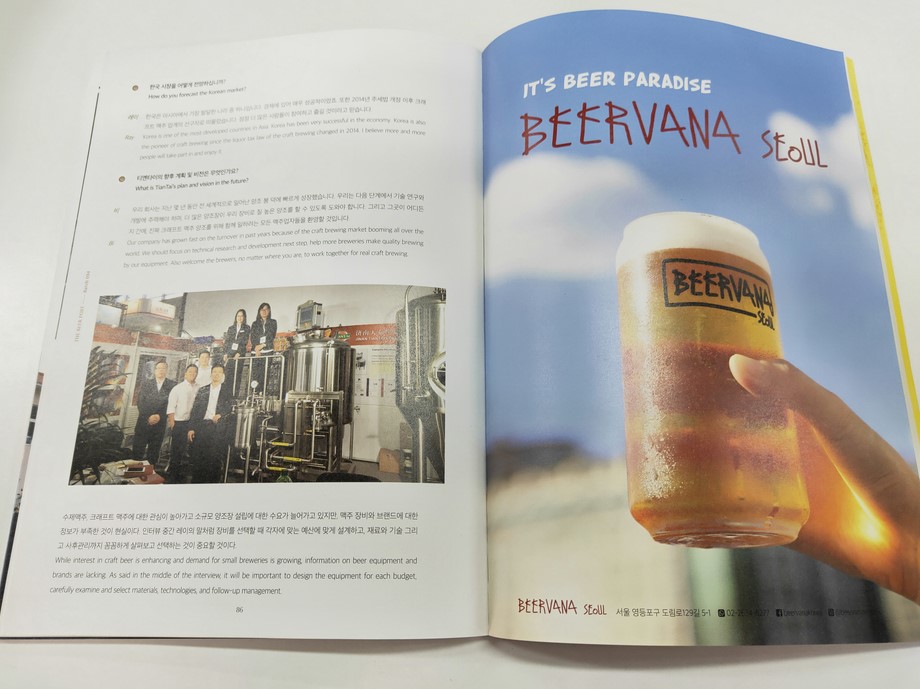 It should be a good beginning of our developing of Korea market, more and more potential customers or brewer there will know us. And then we could have chance to do more to help the development of local craft beer brewing industry.

Welcome to contact us to if you have any pending inquires as well. We would like to try our best to support your project on site!

Cheers for our next project!

Laura
Sales Manager
trade@cnbrewery.com
Shandong Tiantai Beer Equipment Co., Ltd

---
---
---
For professional brewery solution and exactly quotation, please feel free to send inquiry below.