Plate Heat Exchanger for micro brewery
Brewery Accessories
breweryequipment
---
---

Plate Heat Exchanger for micro brewery

The function of plate heat exchanger
Every set of microbrewery equipment need to equip the heat exchanger. Before transferring the wort into the fermenter, the wort need to be cooled down in short time. So the heating exchanger will serve as a cooler in this time.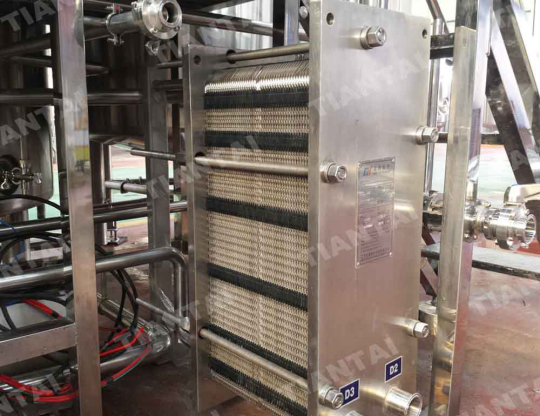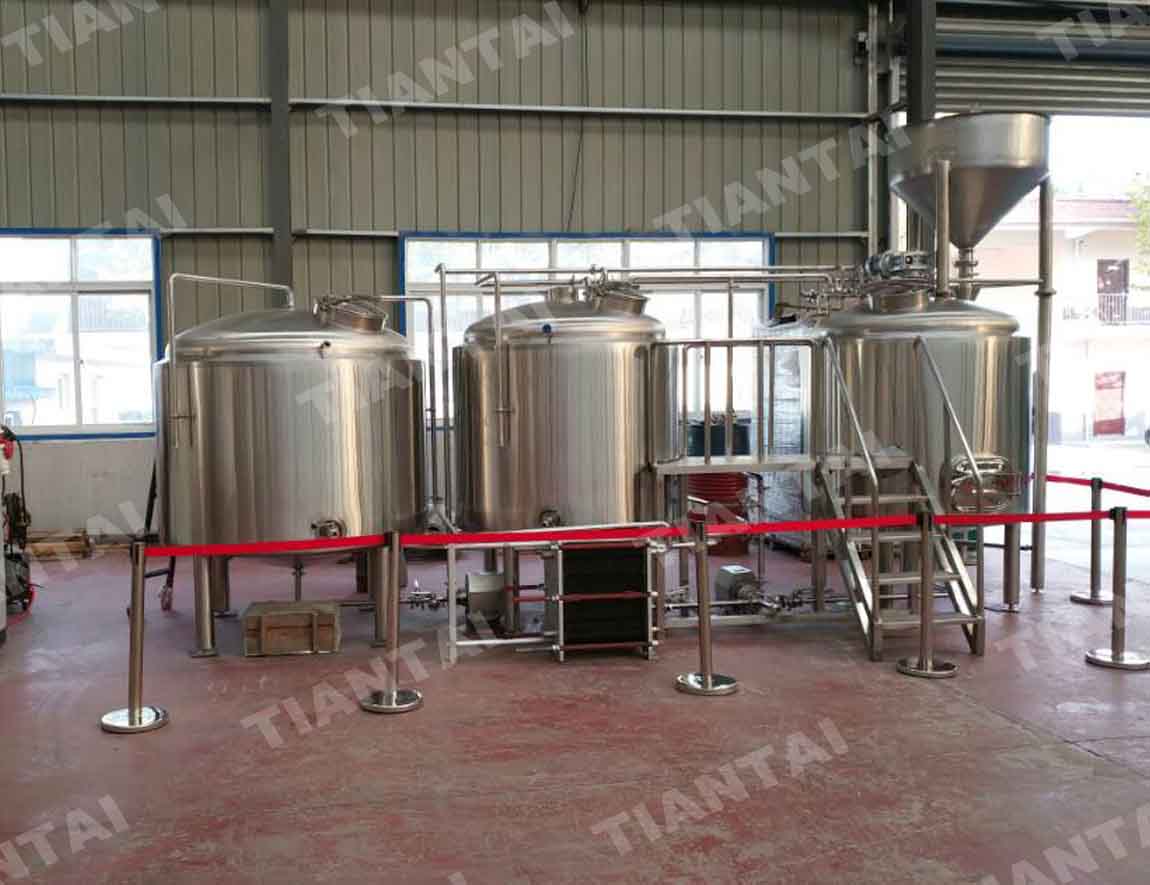 The work principle of heat exchanger
The plate heat exchanger is mainly composed of various numbers of stainless steel plates with corrugated shapes. The coolant and hot wort flow from apposite directions inside the plate heat exchanger. Those corrugated shapes increase the contact area of coolant and hot wort. Besides, the corrugated shapes will cause thousands of mall turbulence when the coolant and wort pass through on the surface, thus ensure the high efficient of heat exchanging.

Quick view of heat exchanger
There are two type of heat exchanger : two-stage heat exchanger, single stage heat exchanger. The two-stage heat exchanger is common in most of beer brewery. But with the advance of energy conservation awareness, single stage heat exchanger get gradually more attention.


Single stage exchanger

Two stage exchanger

The first step

Cold water

Cold water

The second step

Glycol water

Process

1)Glycol water cool down cold water
2)Cold water cool down wort
1)Cold water cool down wort
2)Glycol water cool down wort

Related Configuration

1)Thermometer for wort outlet temperature controlling
2)Sanitary wort aeration mounted with stone

We will equip suitable heat exchanger according to your project.


Contact us immediately to get latest specification and price of heat exchanger
---
---
---
For professional brewery solution and exactly quotation, please feel free to send inquiry below.