Manufacturing process of the 1000l beer brewery system
---
Manufacturing process of the 1000l beer brewery system

You probably know that we rested for a long time in the Chinese New Year holiday because of the Coronavirus. Not only our company, mostly of companies in China were closed at that time. A lot of brewery system orders were queued up. So when things get better here, we back to work and try to speed up the production to catch the schedule.

The below photos are manufacturing process of a turnkey 1000l beer brewery system, an order for one of our Indian customers. It included a two vessel brewhouse unit, 4 sets of 1000L jacketed fermenter and 8 sets of brite tanks. Now these BBTs are under welding of glycol cooling jacket.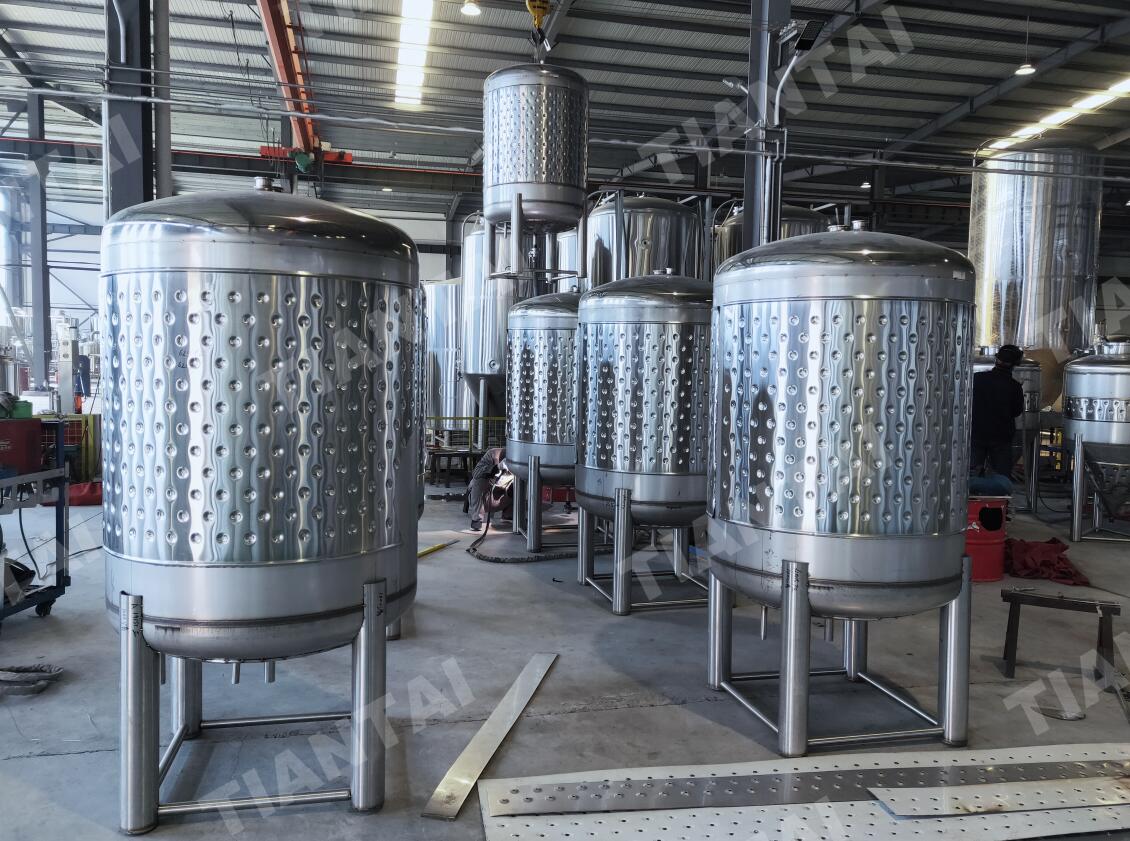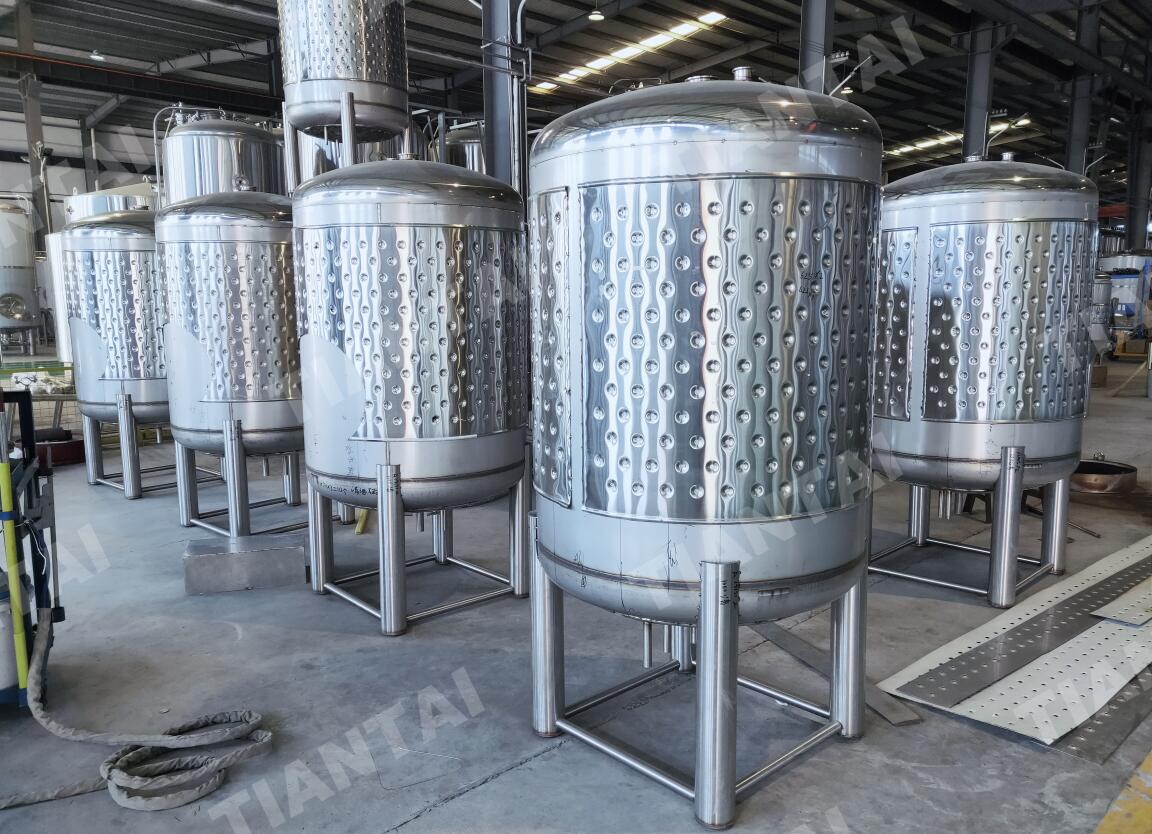 There are generally at least 6 steps in the whole tank manufacturing process. Absolutely we need to confirm the drawing in advance.

The first step is cutting the stainless steel plate according to the advanced calculation;
The second step is rolling the cutted plat into cones and side wall of tanks;
Then comes the welding, the side wall and cone bottom will be combined together via welding;
The fourth step is making the dimple plate, we have professional machine to make it instead of labor;
The next step is cladding and doing insulation;
Then the inner shell of each tank will adopted acid washing and passivition;

In our standard, there will be at least 4 times testing during the whole production: Inner shell testing by water; Jacket testing with air; Whole tank testing with air; Finally water testing of the whole beer brewing system including brewhouse piping and pump etc.

Quality first, that is what we do all the time.
Cheers everyone
Laura

Sales manager
Tiantai Beer Equipment
trade@cnbrewery.com
0086 18254195309


---
---
---
For professional brewery solution and exactly quotation, please feel free to send inquiry below.